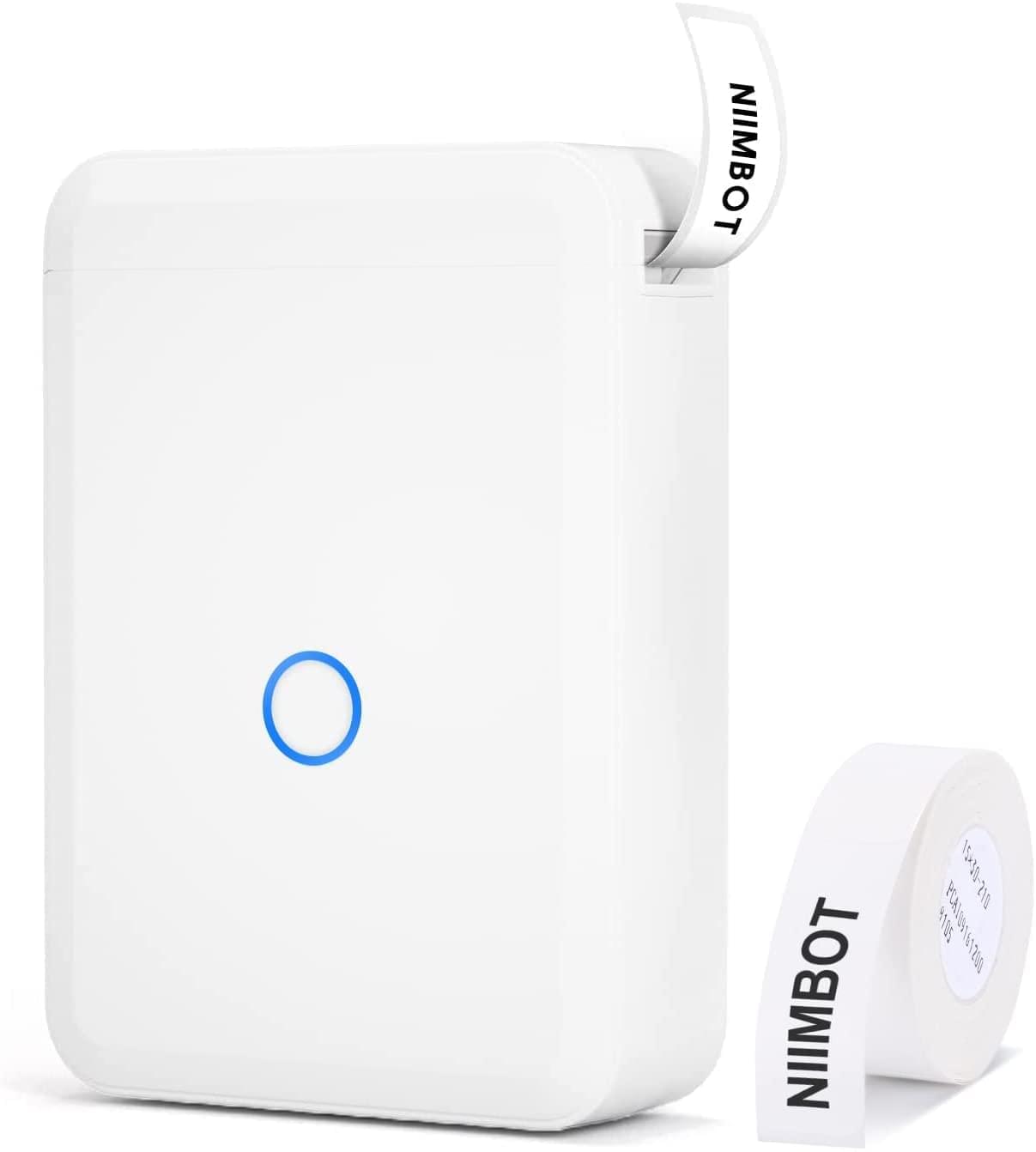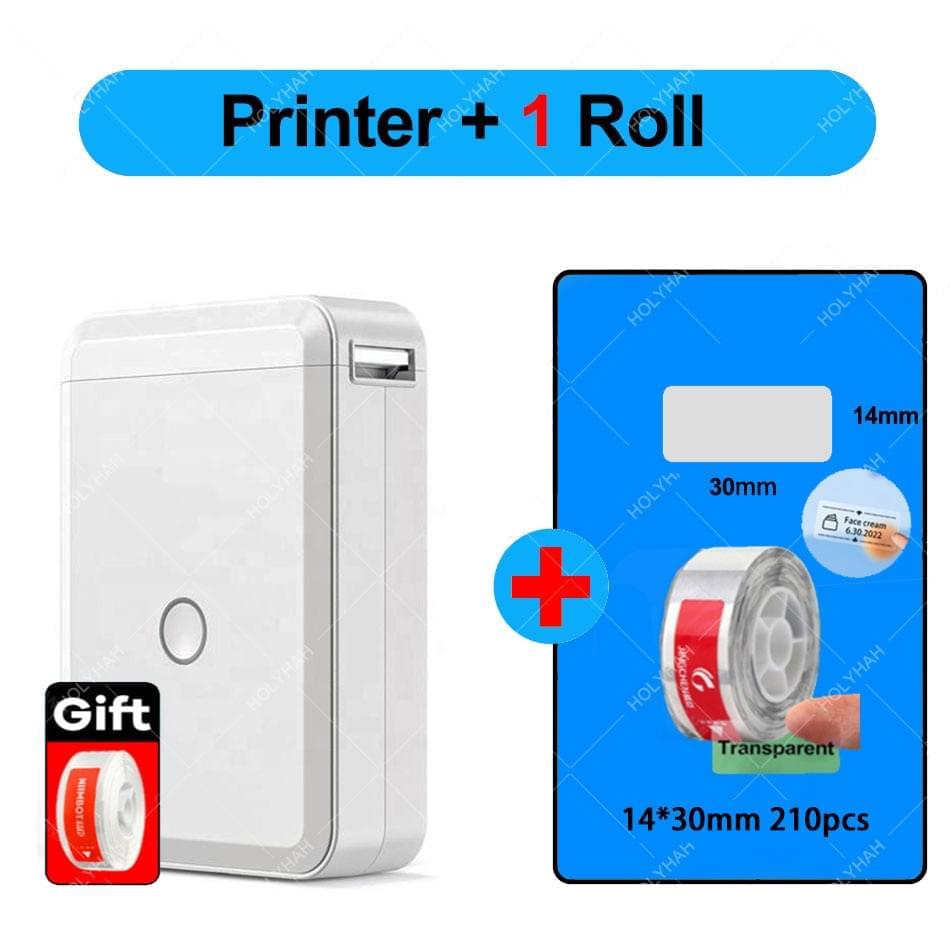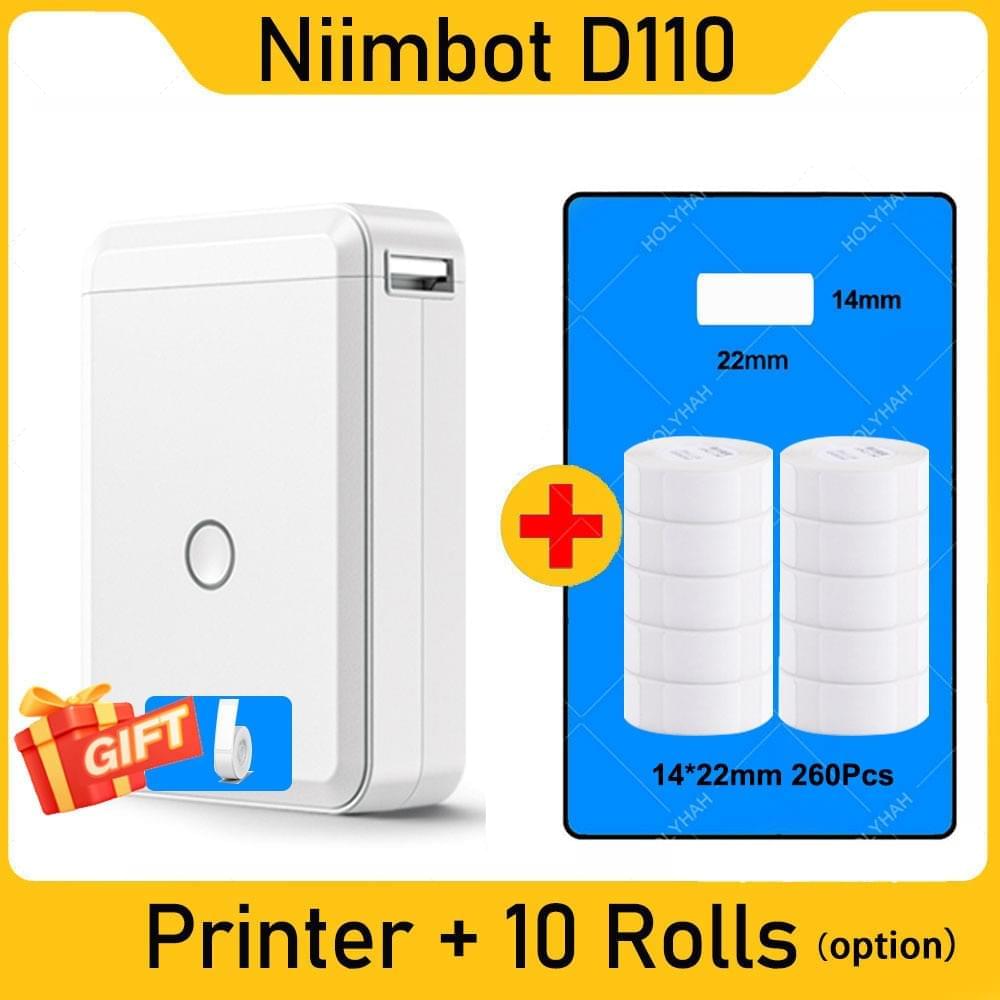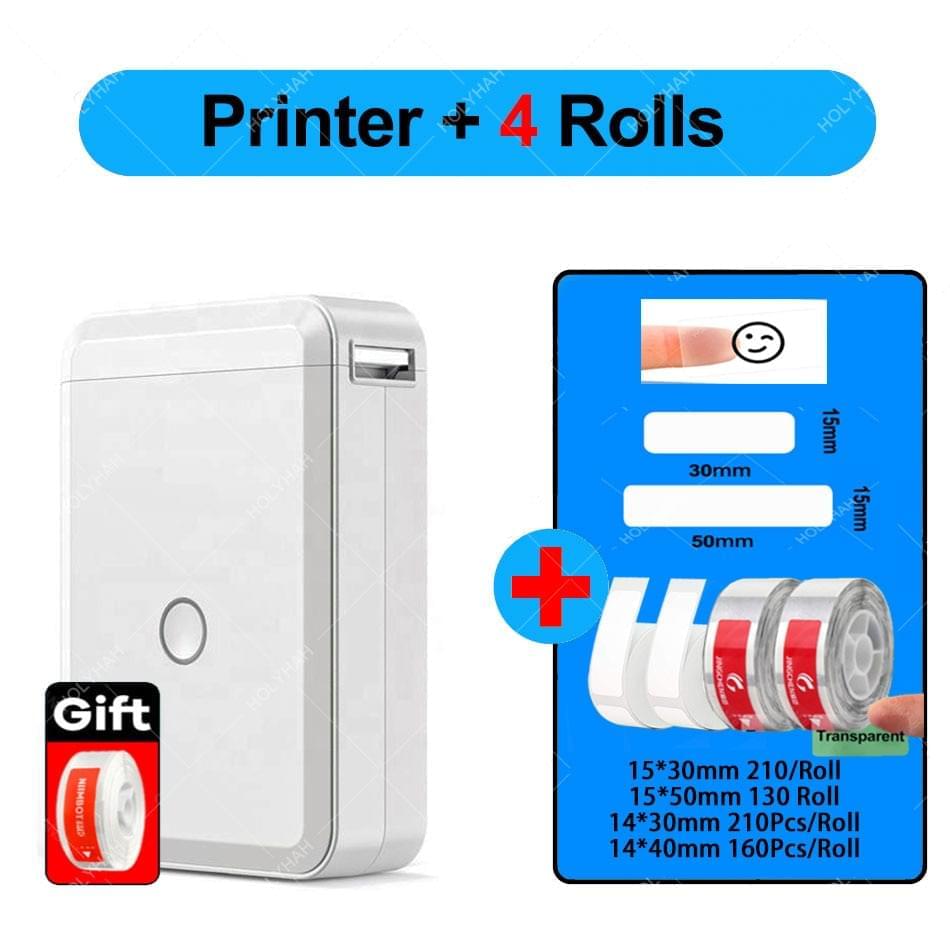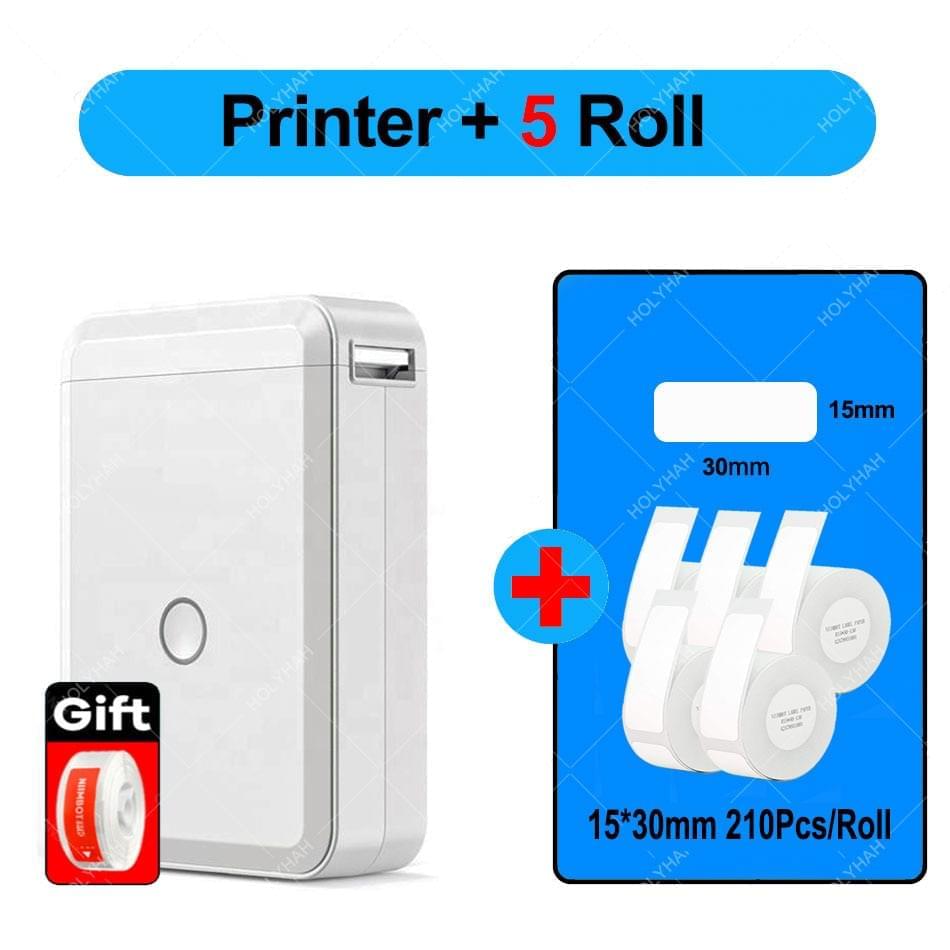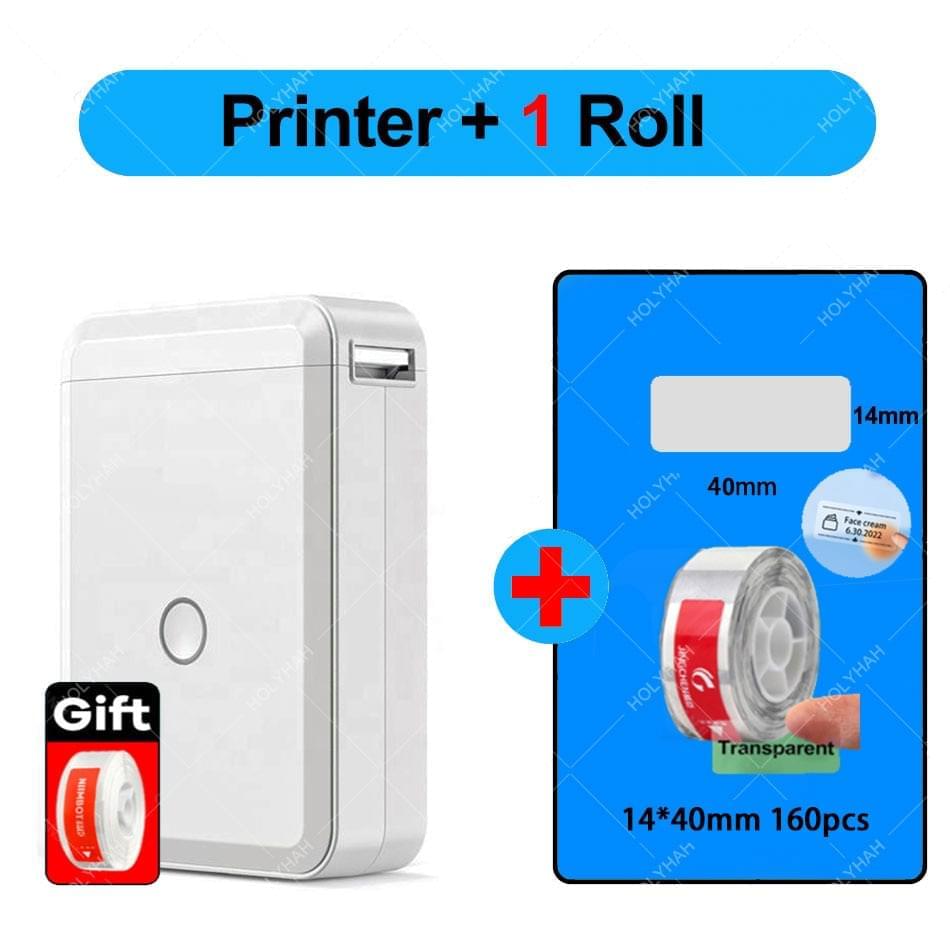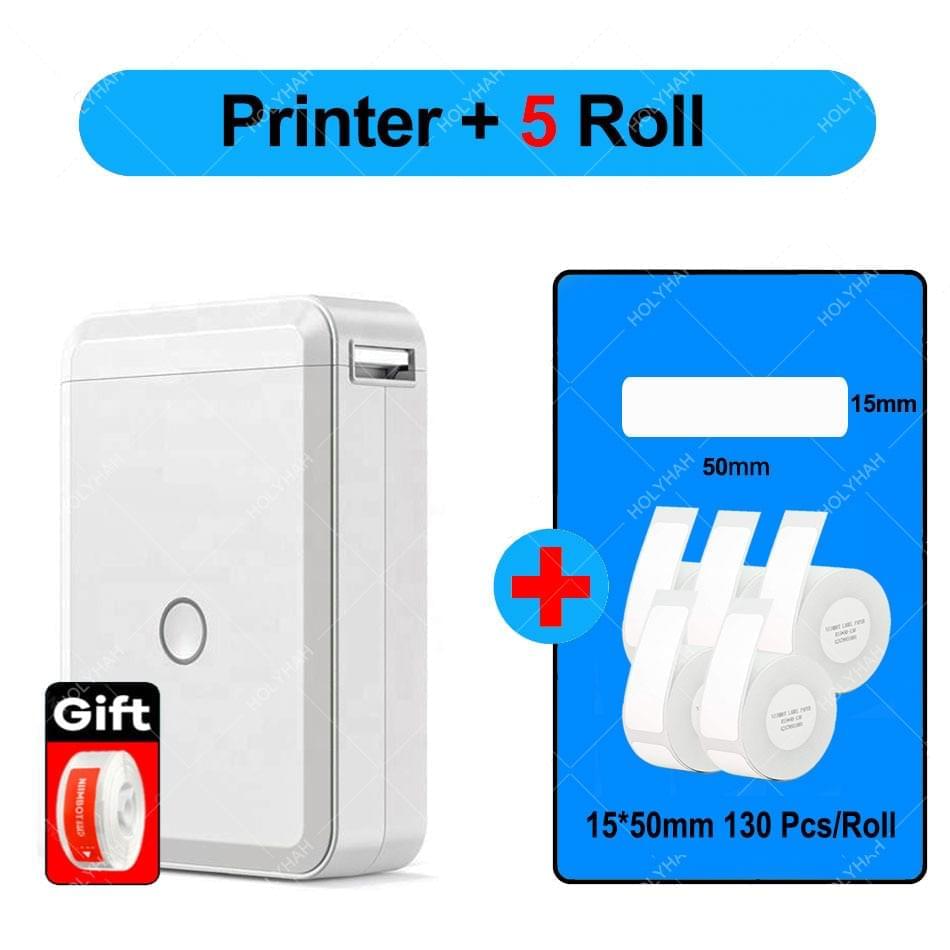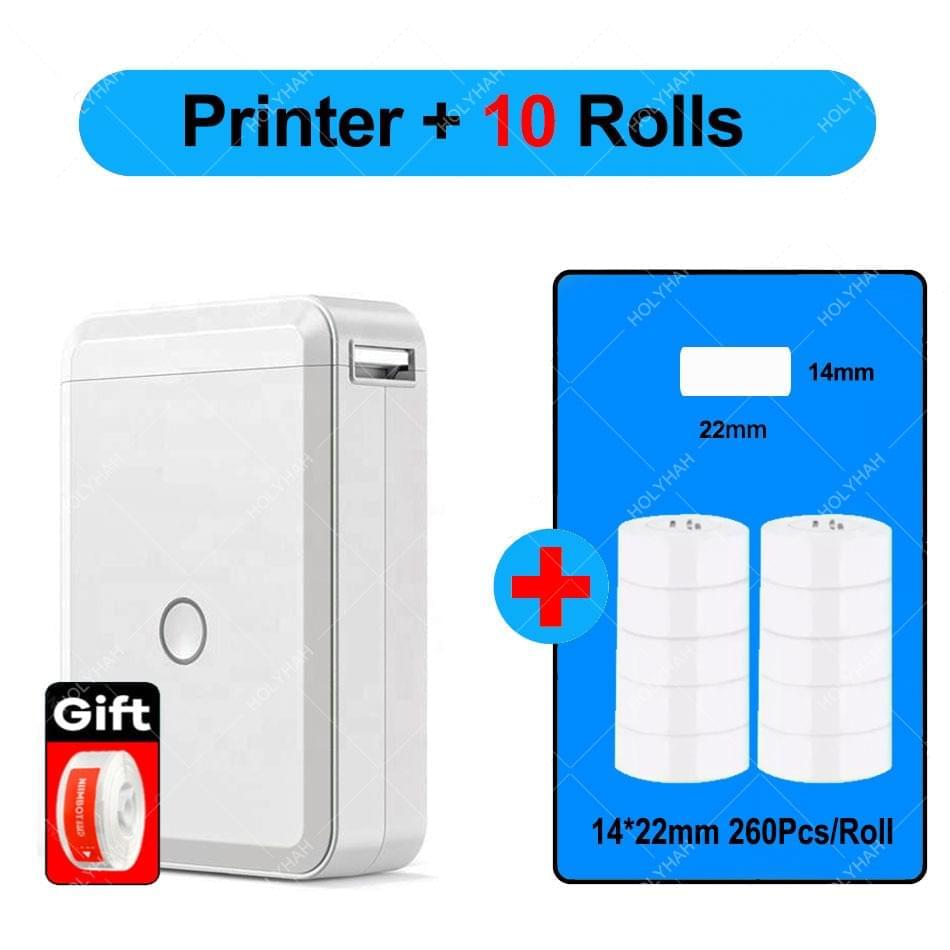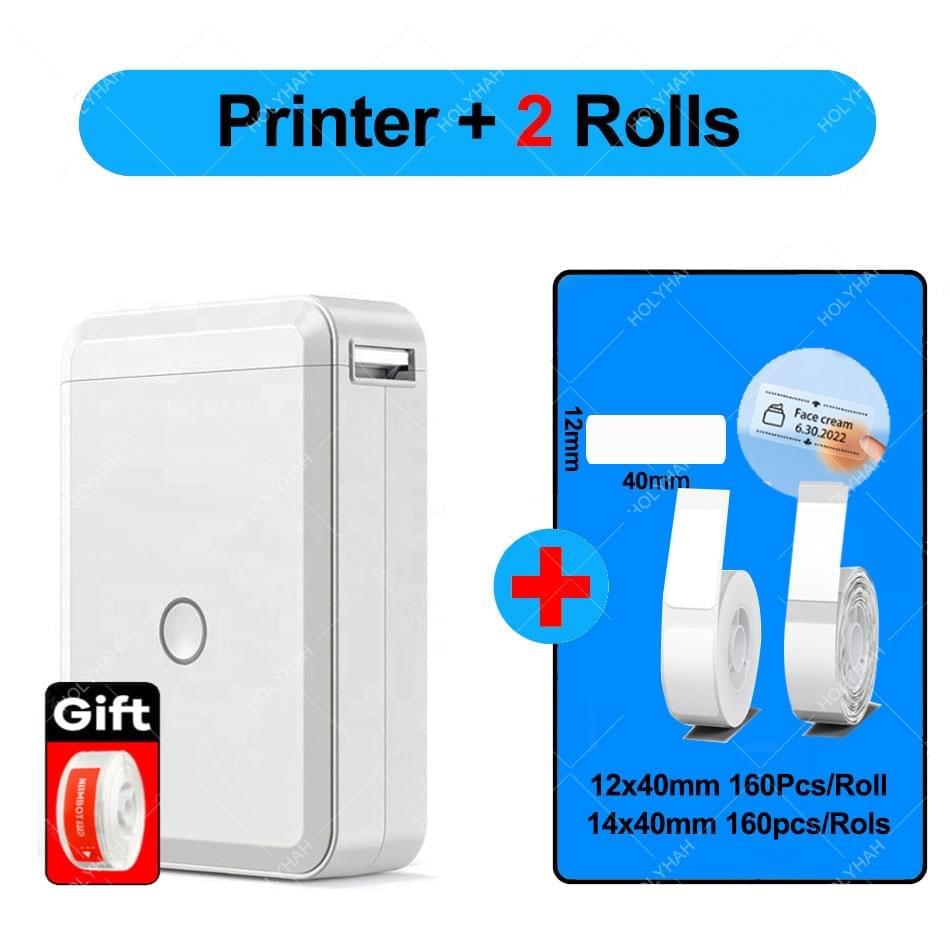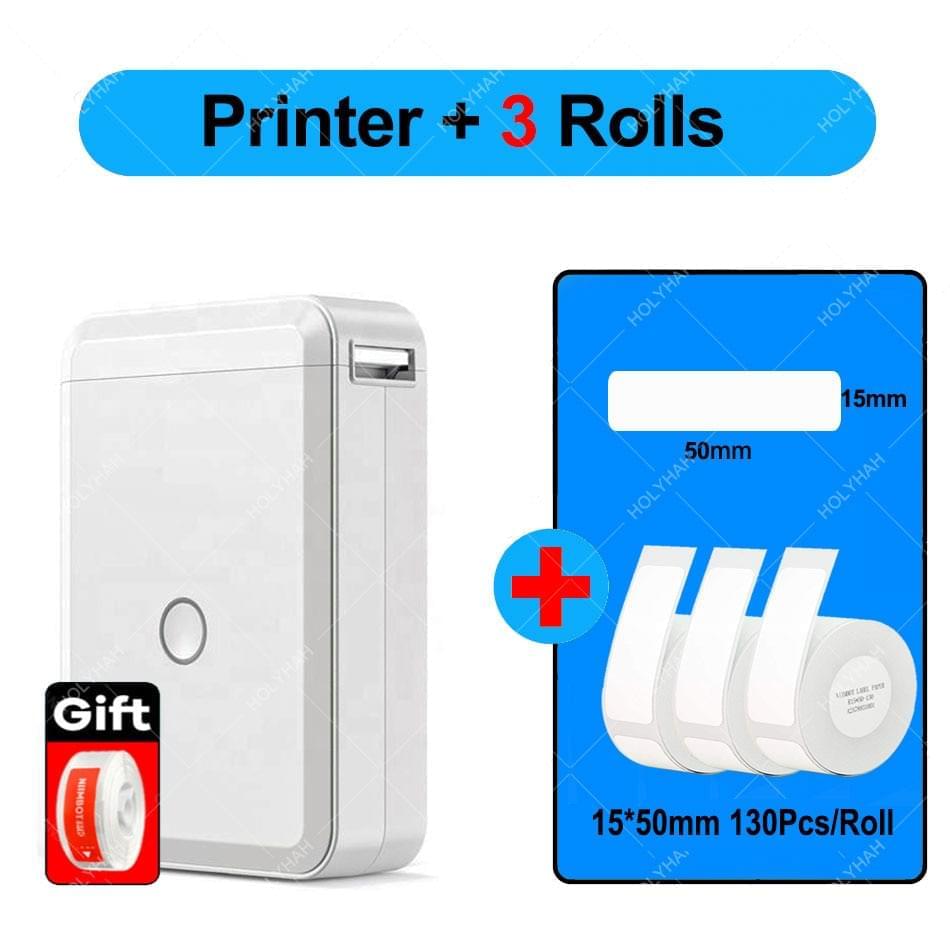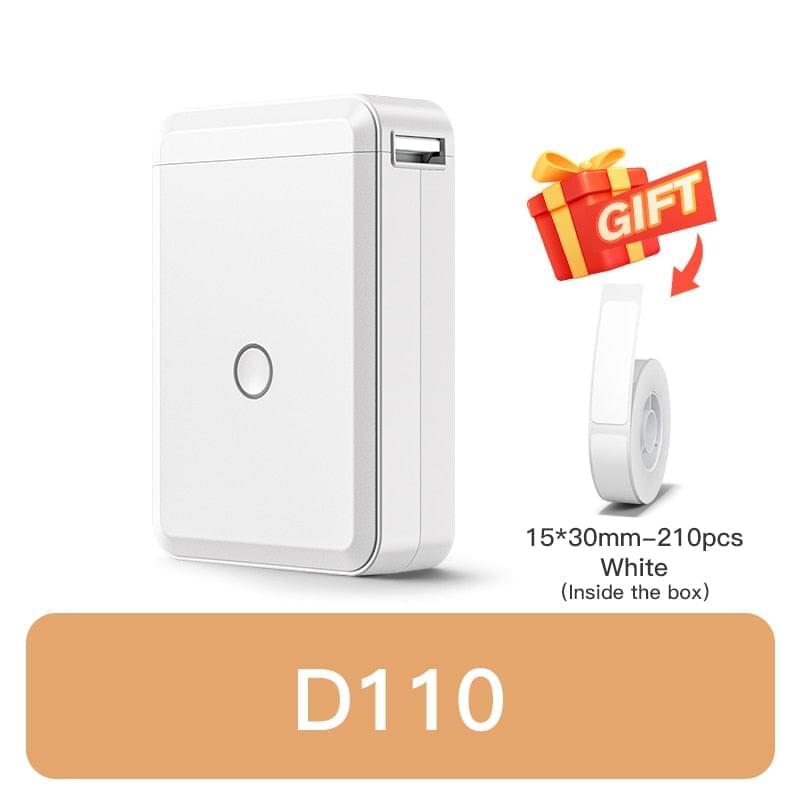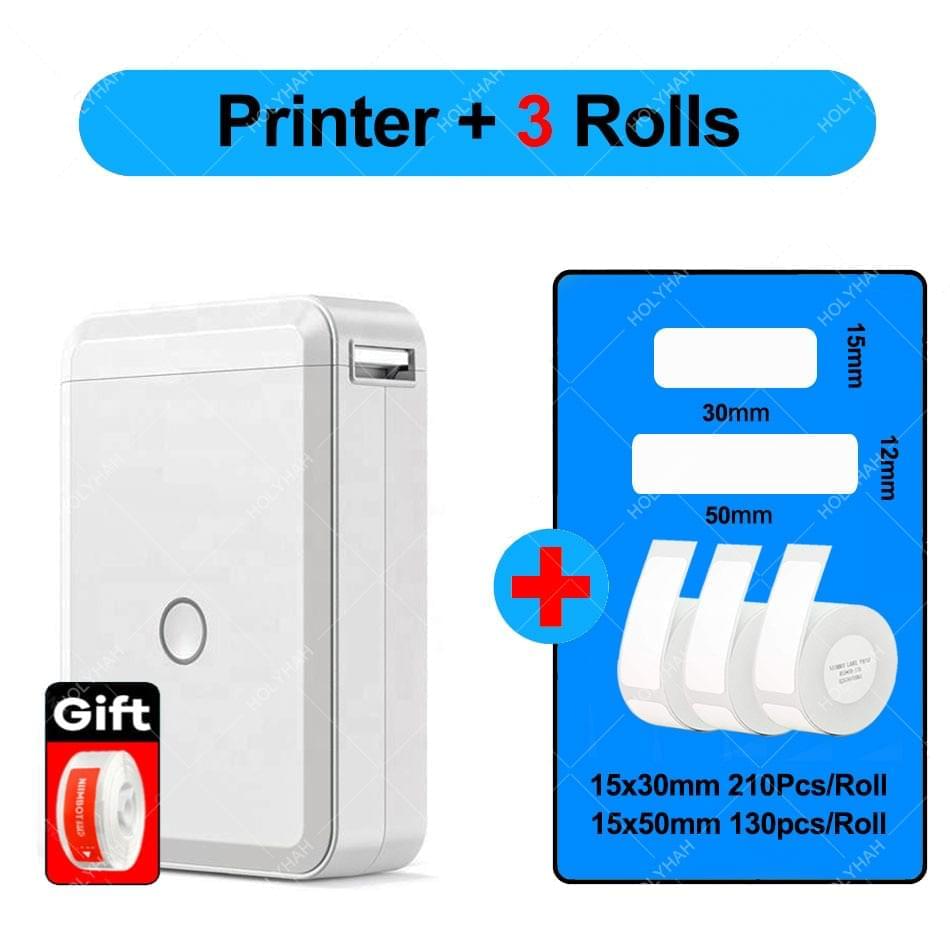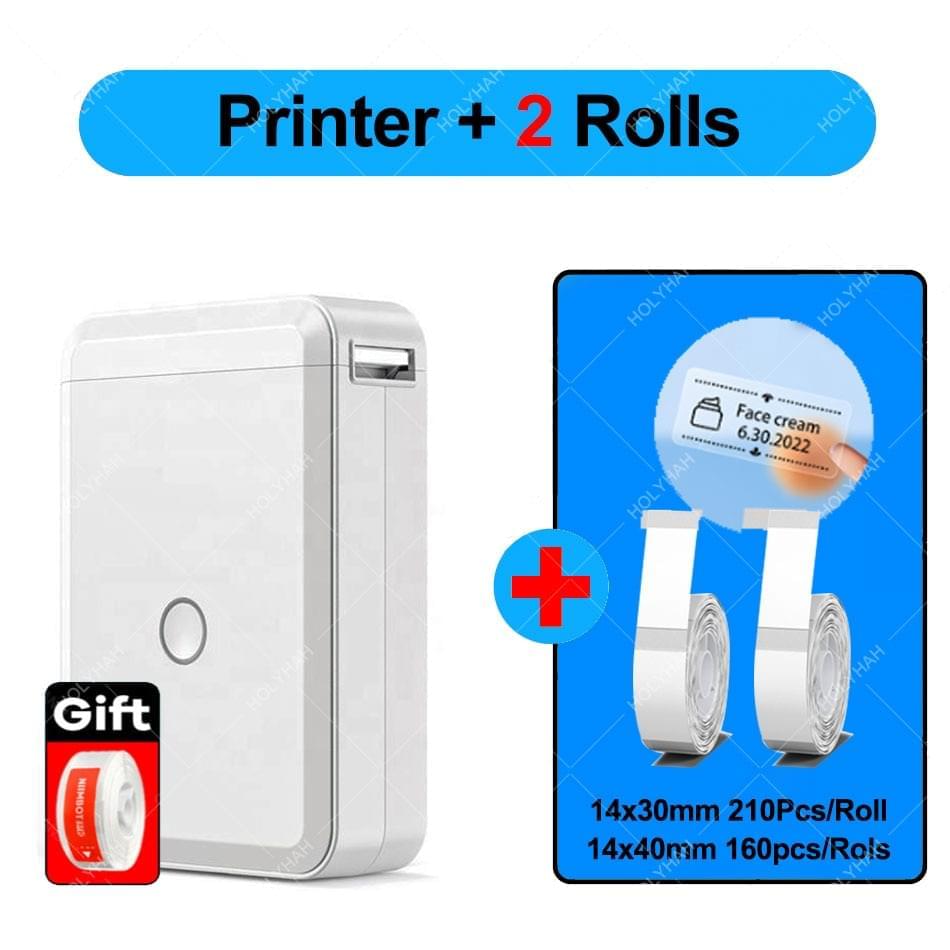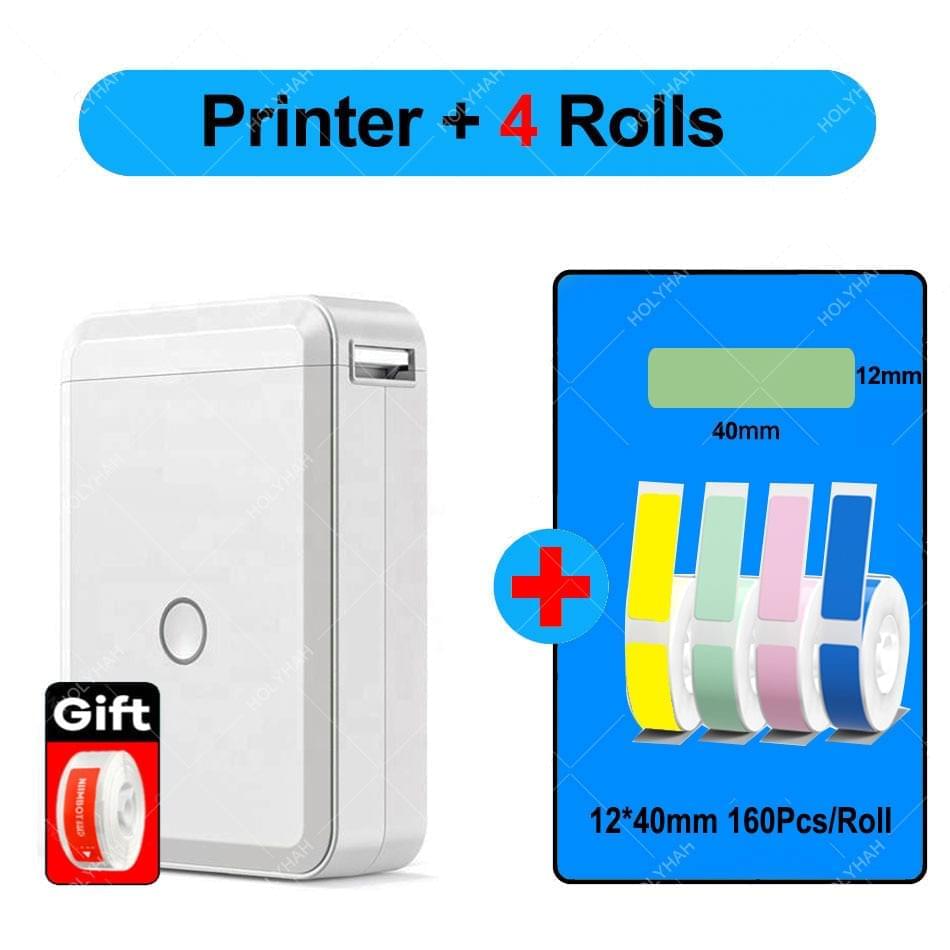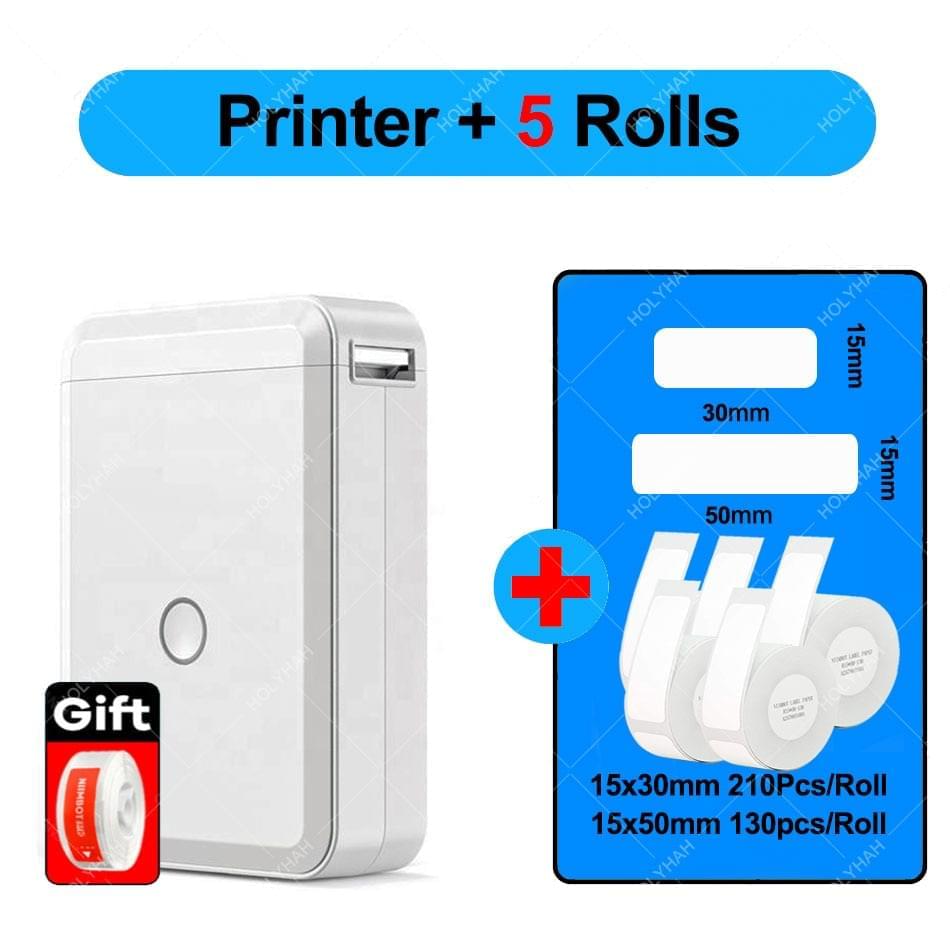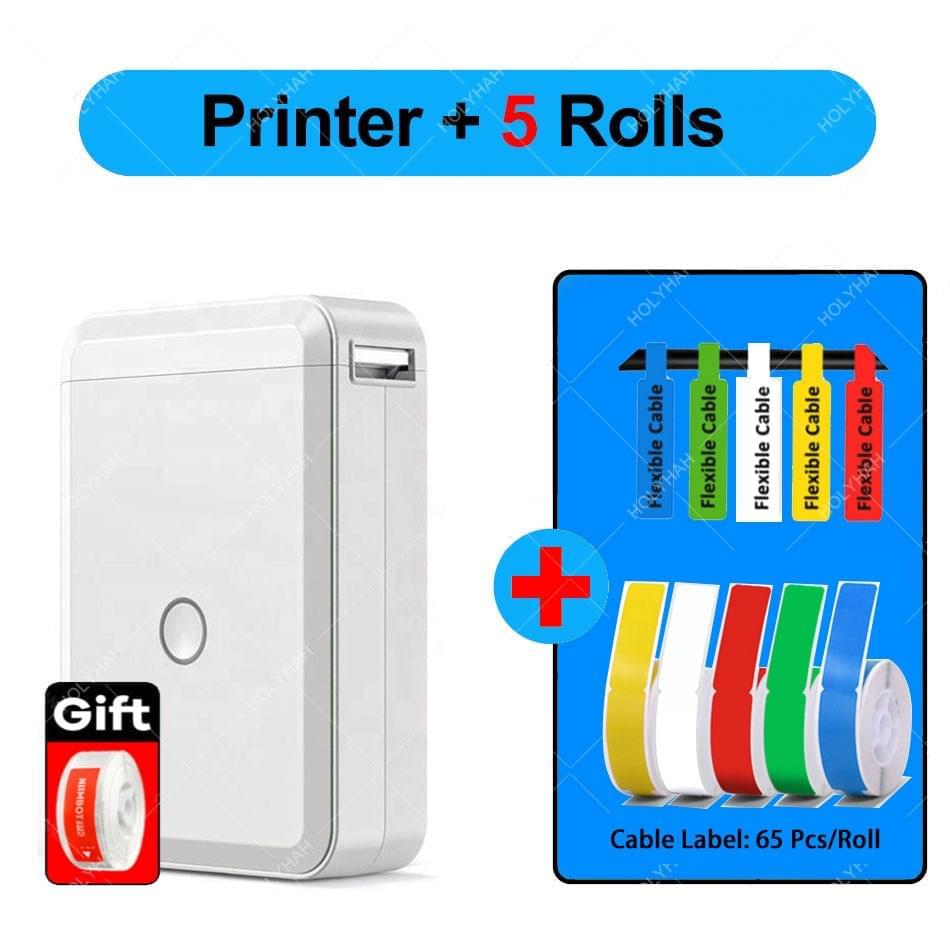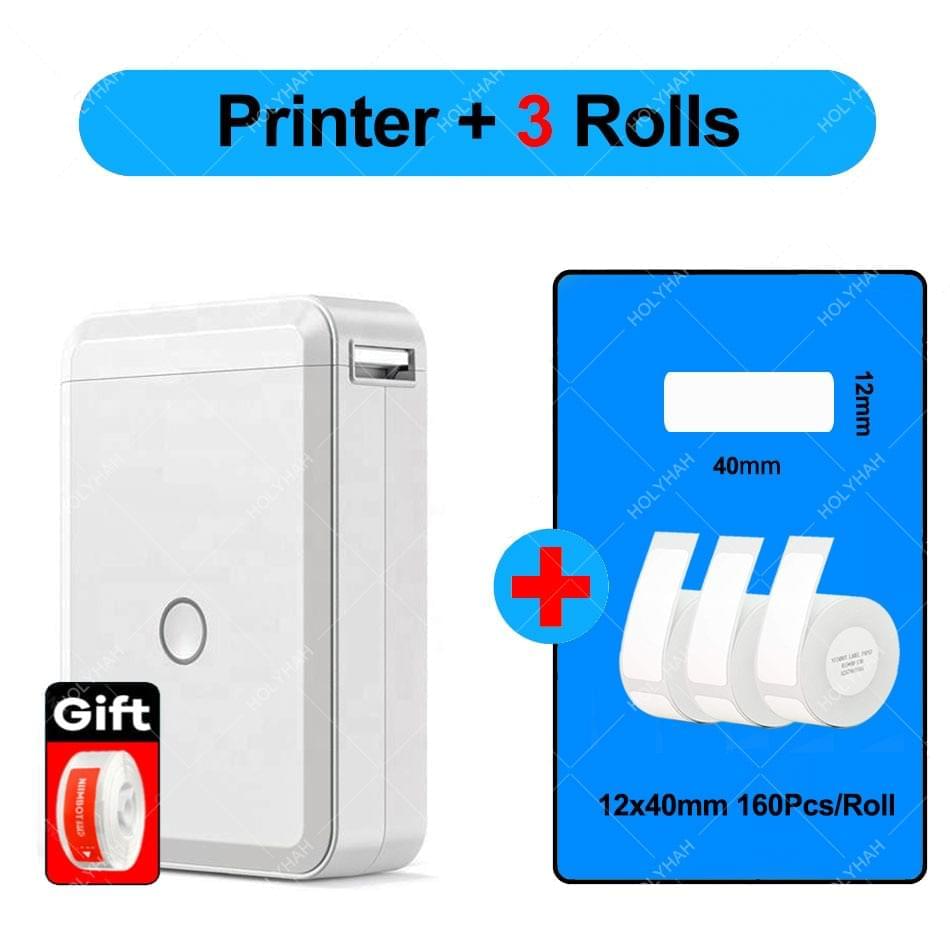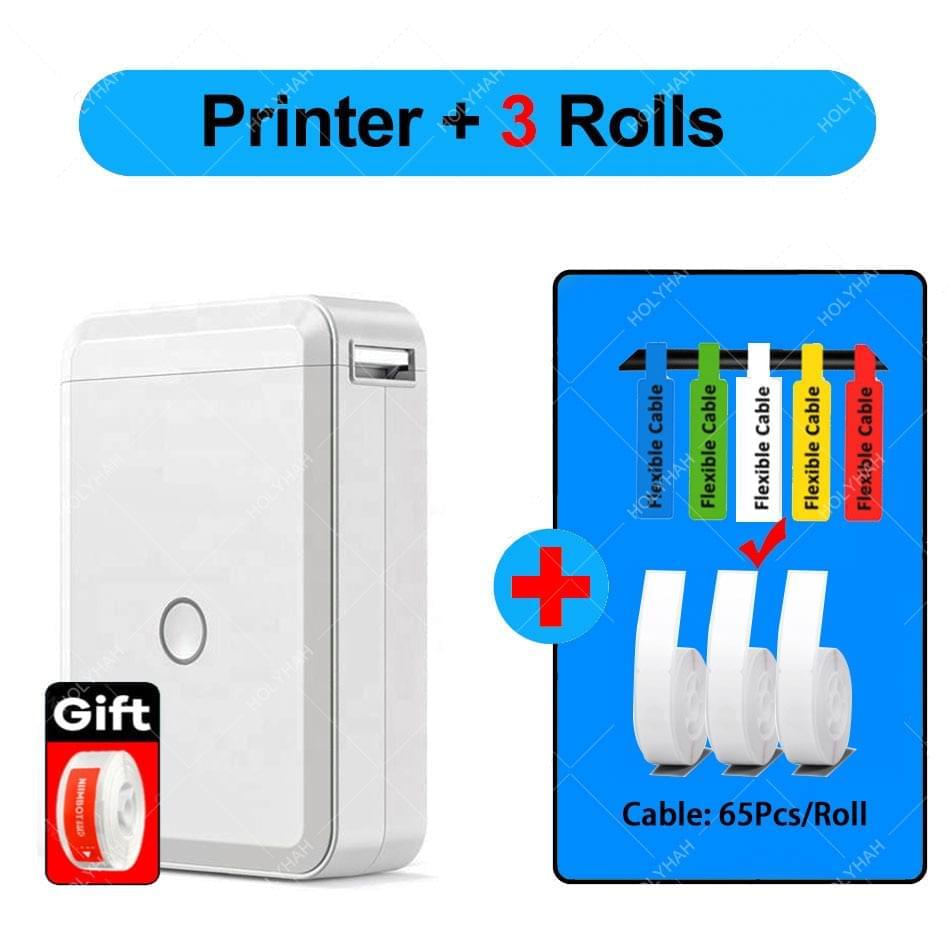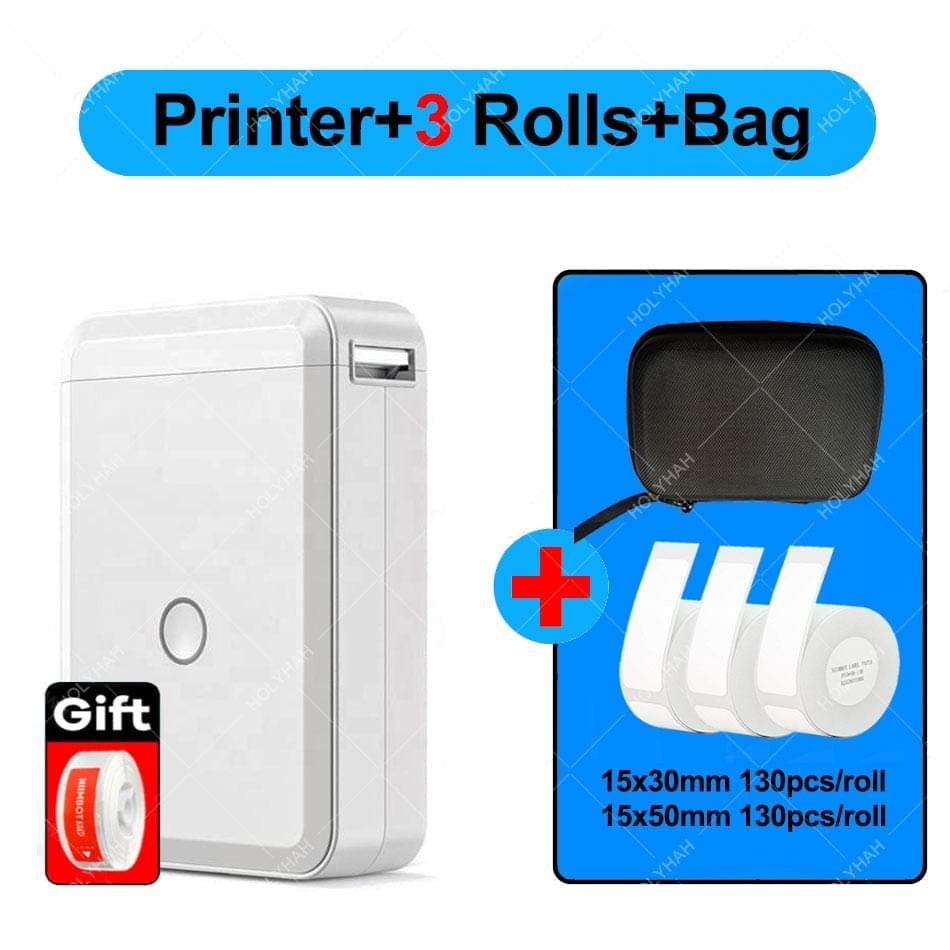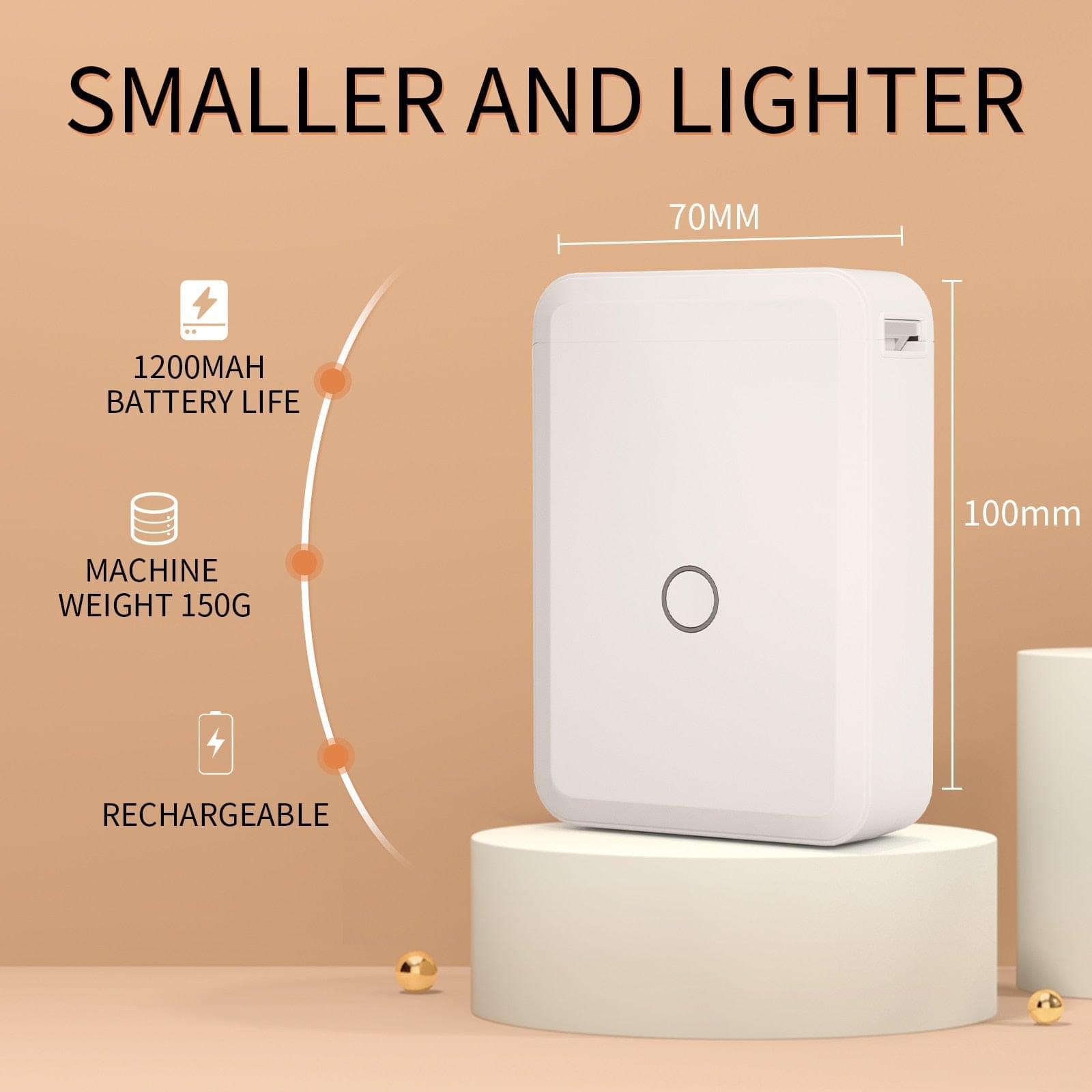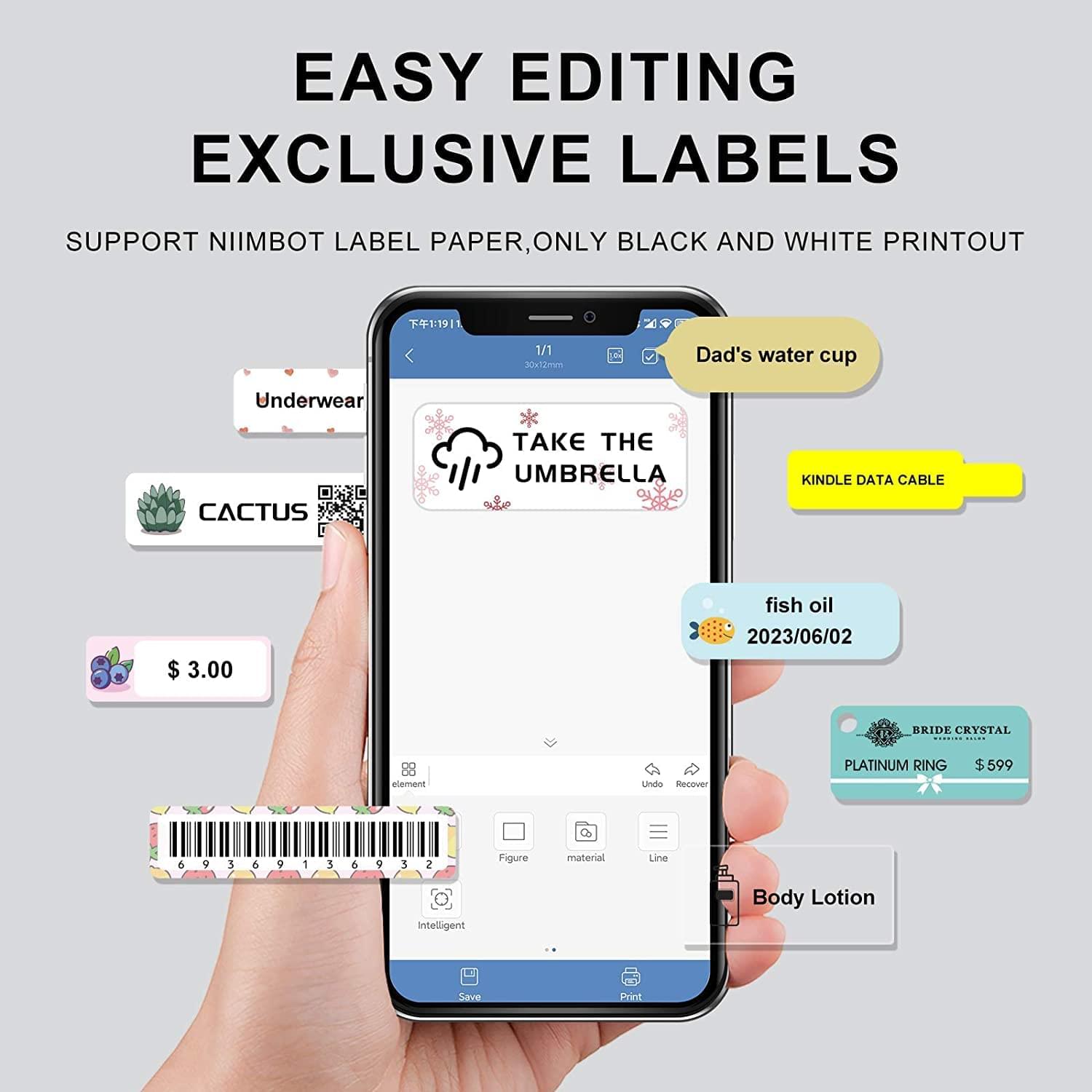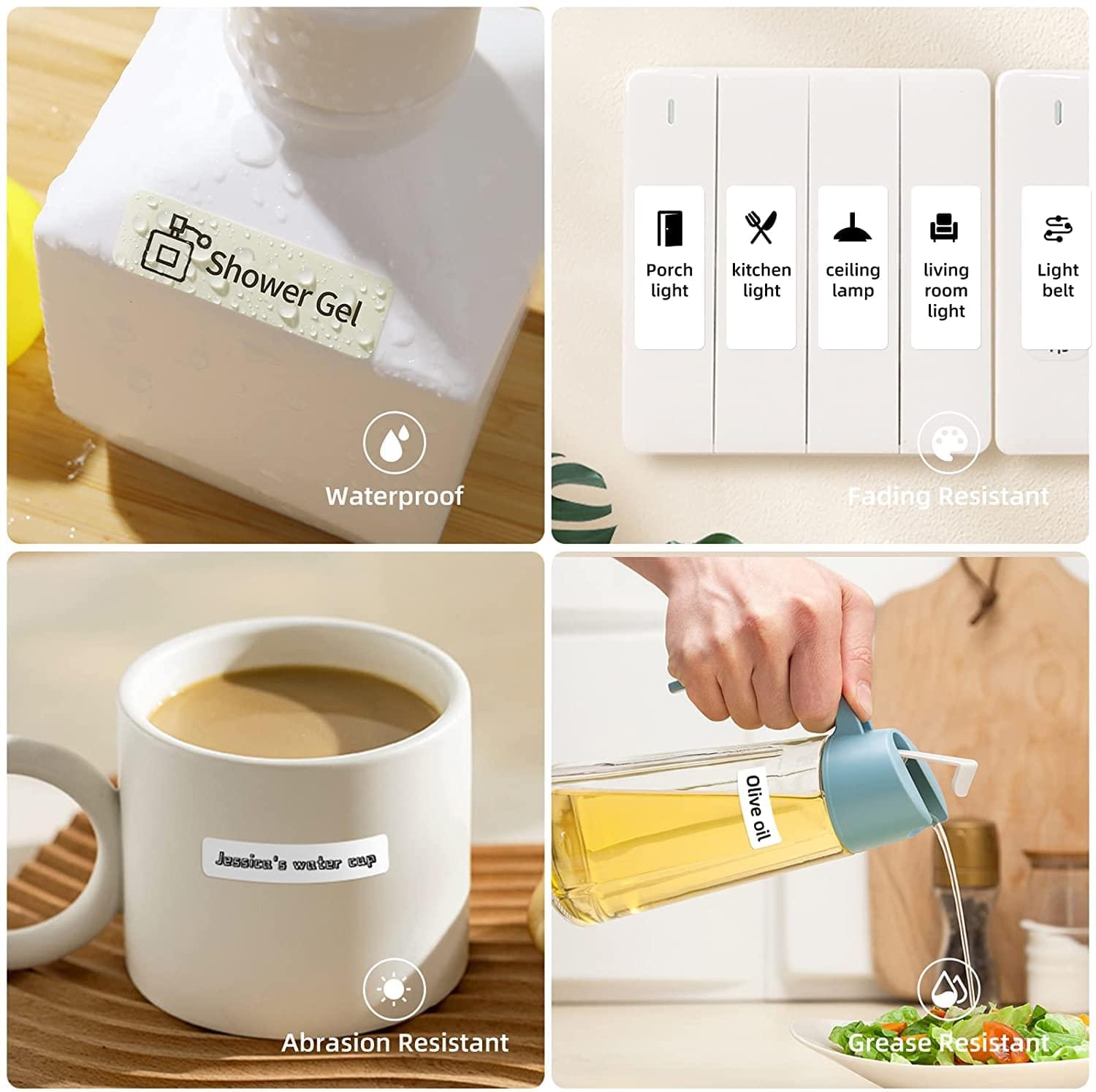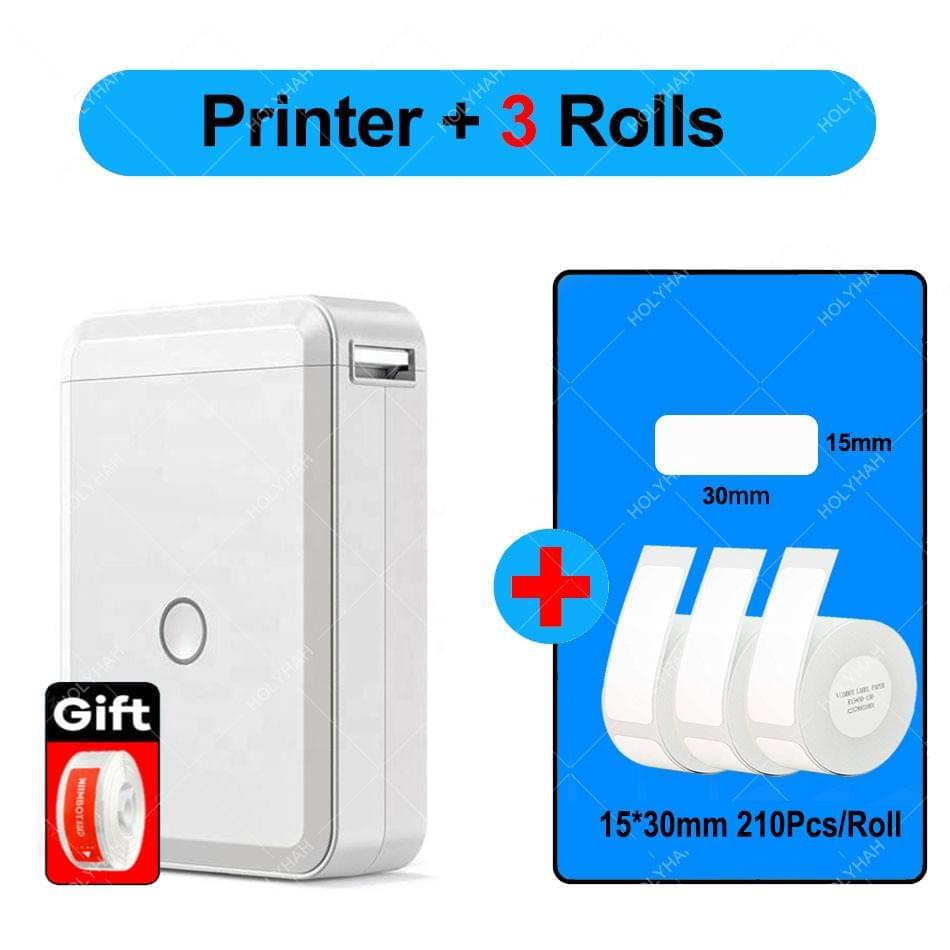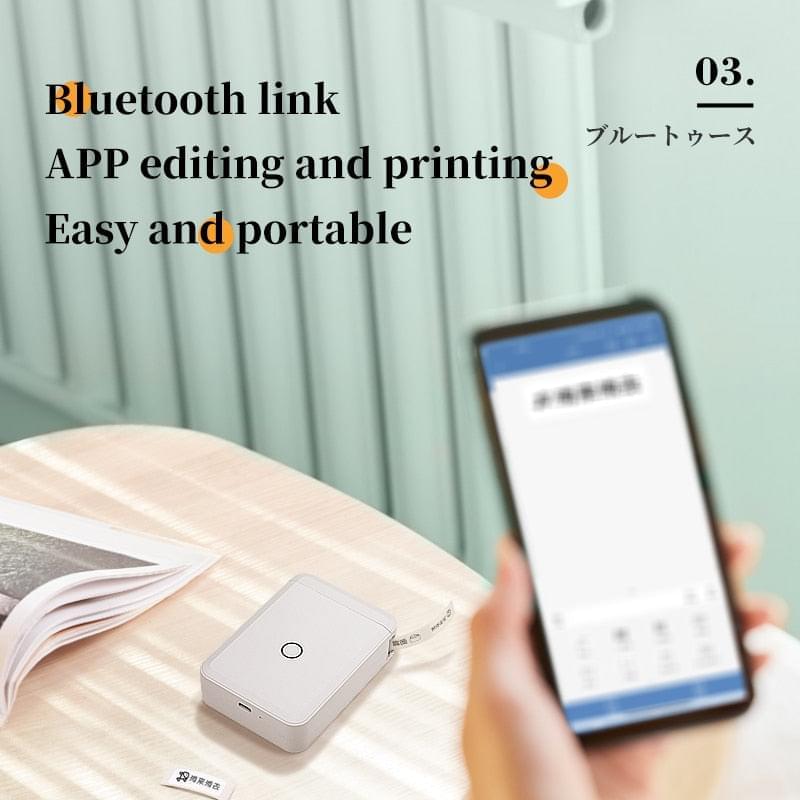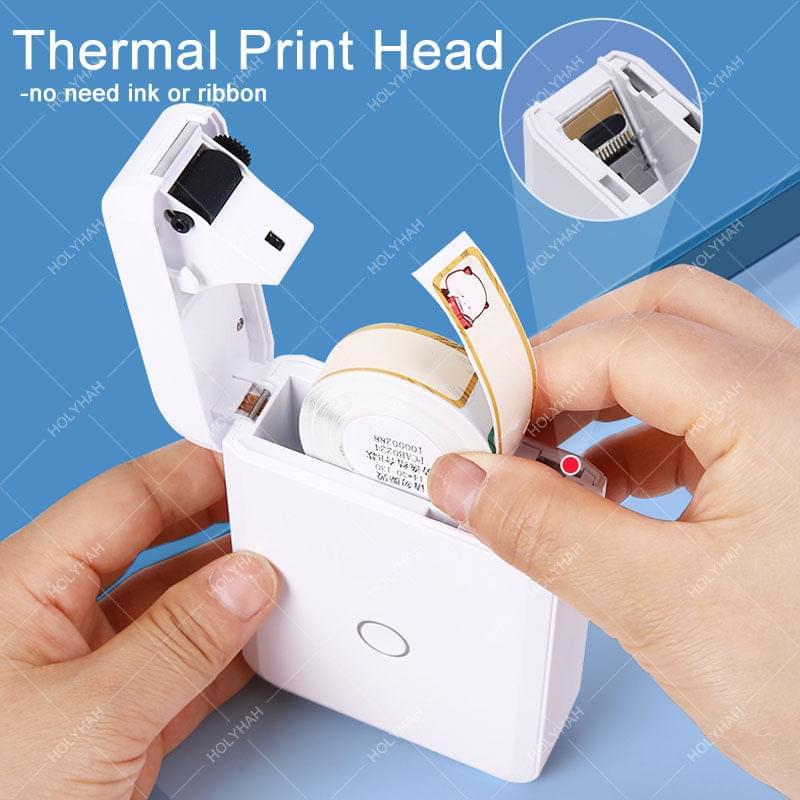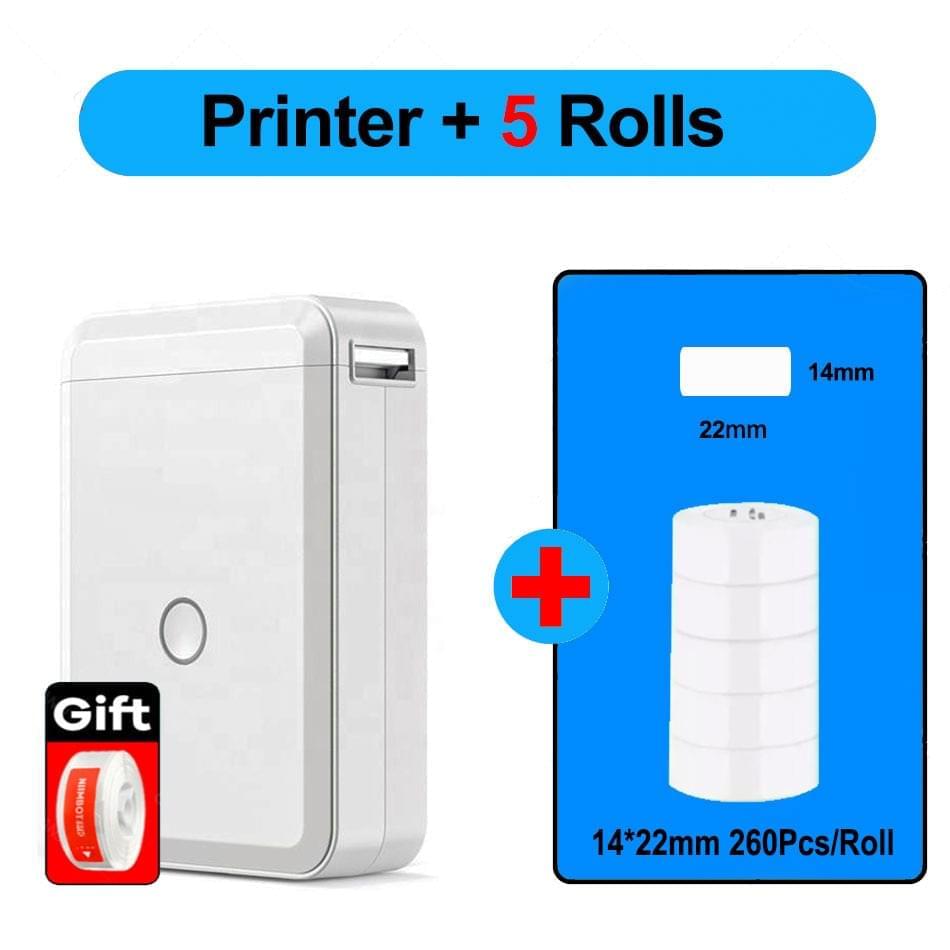 Best Portable Bluetooth Label Printer
---
Our Bluetooth label printer stands out as the best choice due to its seamless connectivity and convenience. With Bluetooth technology, you can effortlessly connect and print from various devices, eliminating the need for tangled wires or complex setups. The wireless nature of these printers allows for greater flexibility and mobility, enabling printing from any location within range. Additionally, Bluetooth label printers are compatible with a wide range of devices, including smartphones, tablets, and laptops, making them versatile and user-friendly. Say goodbye to the hassle of traditional wired printers and embrace the efficiency and simplicity of a Bluetooth label printer for all your labeling needs.

Keep your Home & Office Organized
This portable D110 label maker with tape is different from the traditional label maker.
Designed in cute and compact style, it is lighter and smarter, and you can take it away to anywhere, and print anytime.
Print via Bluetooth without requiring ink, it makes your life more convenient and saves lots of money for you.
The D110 mini inkless label printer features Bluetooth wireless thermal technology, allows you to easily design and print, labels 6-15 mm width with your smartphone on the free NIIMBOT App. The sleek, mini design makes our D110 Labeler a great choice for school, retail store, crafting business, office and home on a budget.
D110 Inkless Small Label Makers with Tape
Different from traditional label makers, this handheld label maker machine is lightweight and portable. Easy to handle and take it away.

Designed in pink, sleek, and cute style, it is a perfect decoration on your desk or your home.

One-click to set up, this mini label printer supports Bluetooth and is easy for anybody even children.

No ink or toner is needed and rechargeable. More convenient and saves a lot of money for you.
Various Label Tapes for your creation
14 Function Prints letters, numbers, and symbols so effortlessly :
1. Text 2. Icon 3. Time 4. Border
5. 1D Code 6. QR Code 7. Excel Form
8. Picture  9.OCR 10.Voice RECG
11. Shape 12. Line  13.From 14. Scan
Compatible with Android & iOS systems, this app is safe and free with more than 400+ templates, different fonts, and languages.
Simple steps to use:
1. Download the 'NIIMBOT' APP
2. Long press about 5s to turn on the printer
3. Open the app and connect the Bluetooth via the app
4. Click '+' to create your labels
5. Print your cute labels and stickers
NOTE:
1. This app won't charge. If it reminded that you need to pay for it, that's an advertisement of the app center, please just ignore it.
2. You can skip the registration step if you don't want to register an account.
The account is used for saving the templates you created, and then you can find it easily when you log in next time.
3. If you are an Android user, you need to turn on location permission for searching Bluetooth devices to complete Bluetooth connection.
4. Google has strengthened users privacy policy, and requires users to open some access permission that need to enable the app since the version of the android phone was updated to 10.0.
D110 Smart Mini Labels Maker No Ink, BPA-free

Prints up to 3-lines on labels up to 15 millimeter wide
30+ fonts, 60 frames, and more than 600 symbols
Round White/ Clear Label Tape

Rectangle Clear/White Label Tape

Glitter Gold/Silver Label RTape

Cartoons Cute Pattern Label RTape

Starry sky Pattern Label RTape

Cable Wire Label Tape

and more
A perfect choice for school, offices, home and businesses!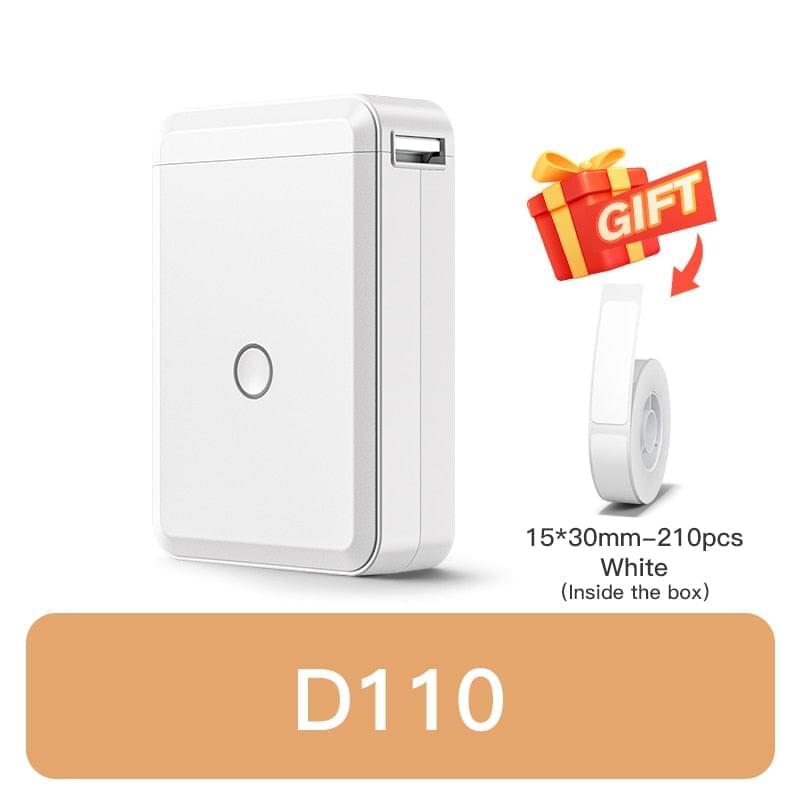 This product has no reviews yet.