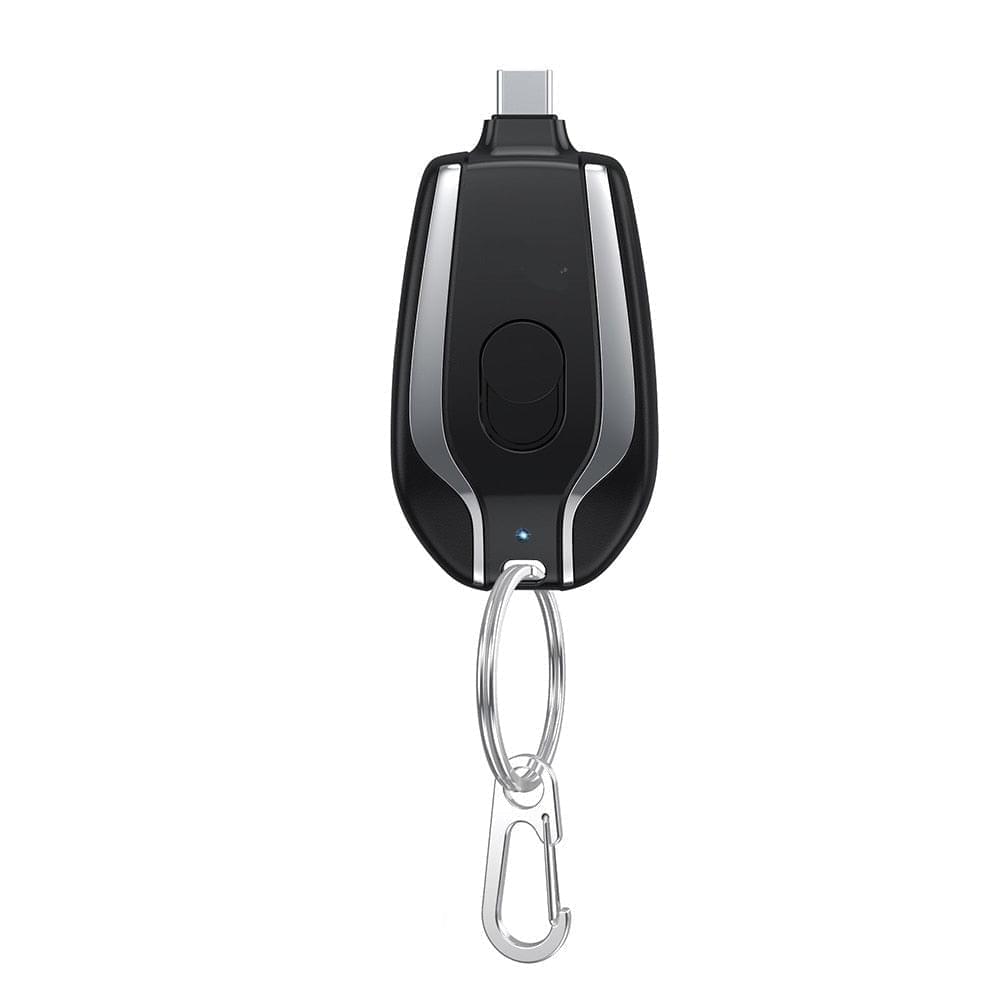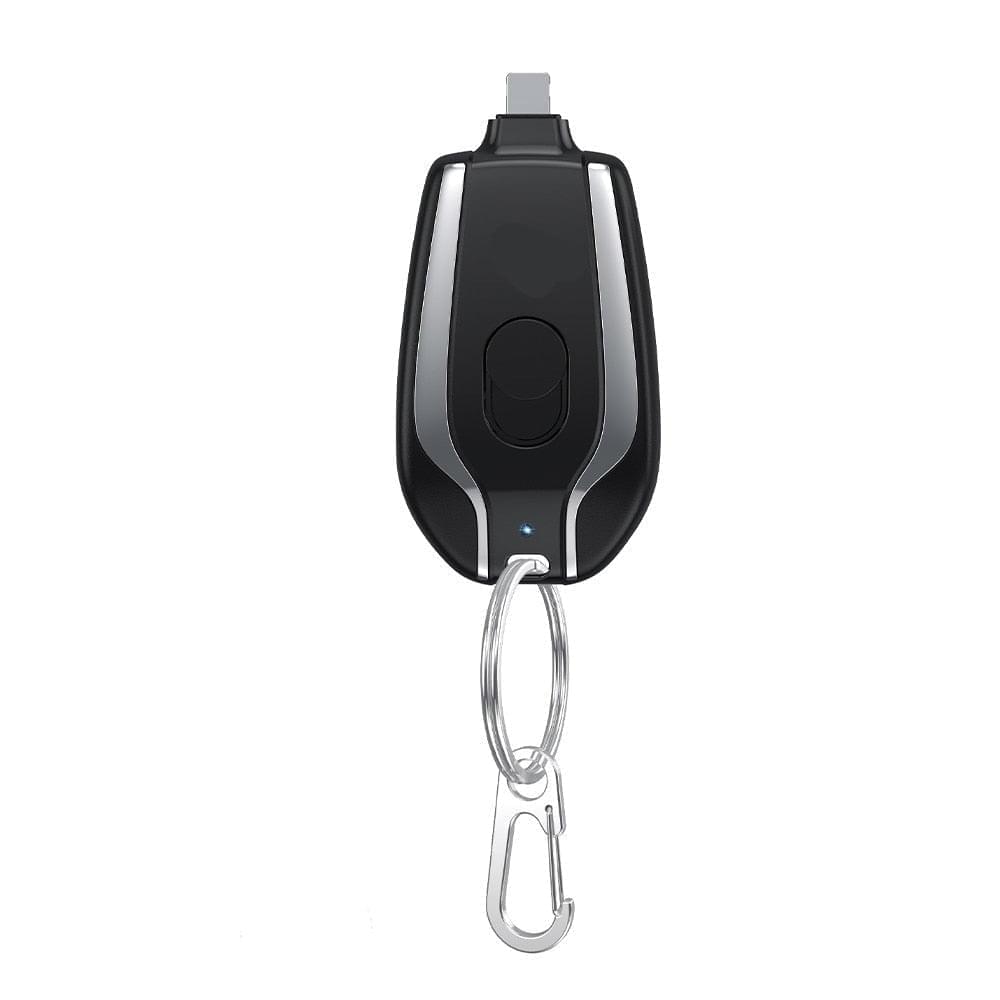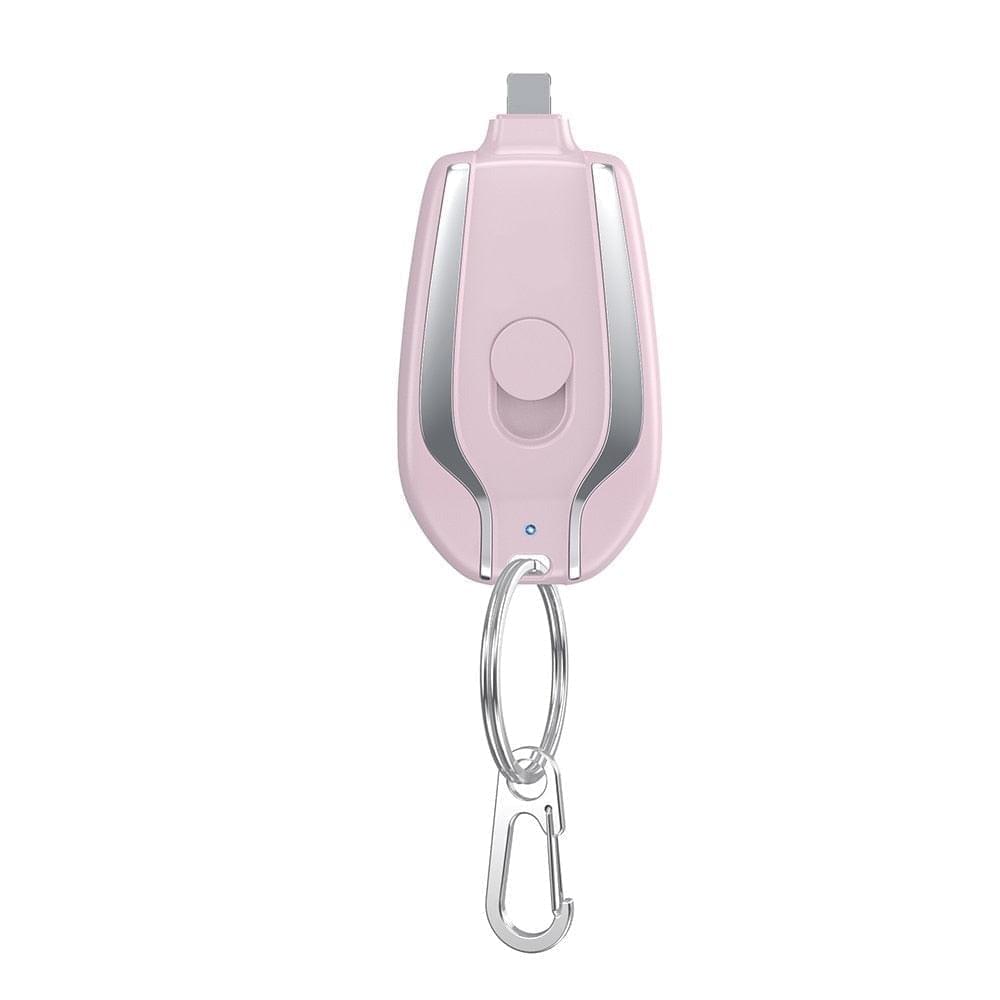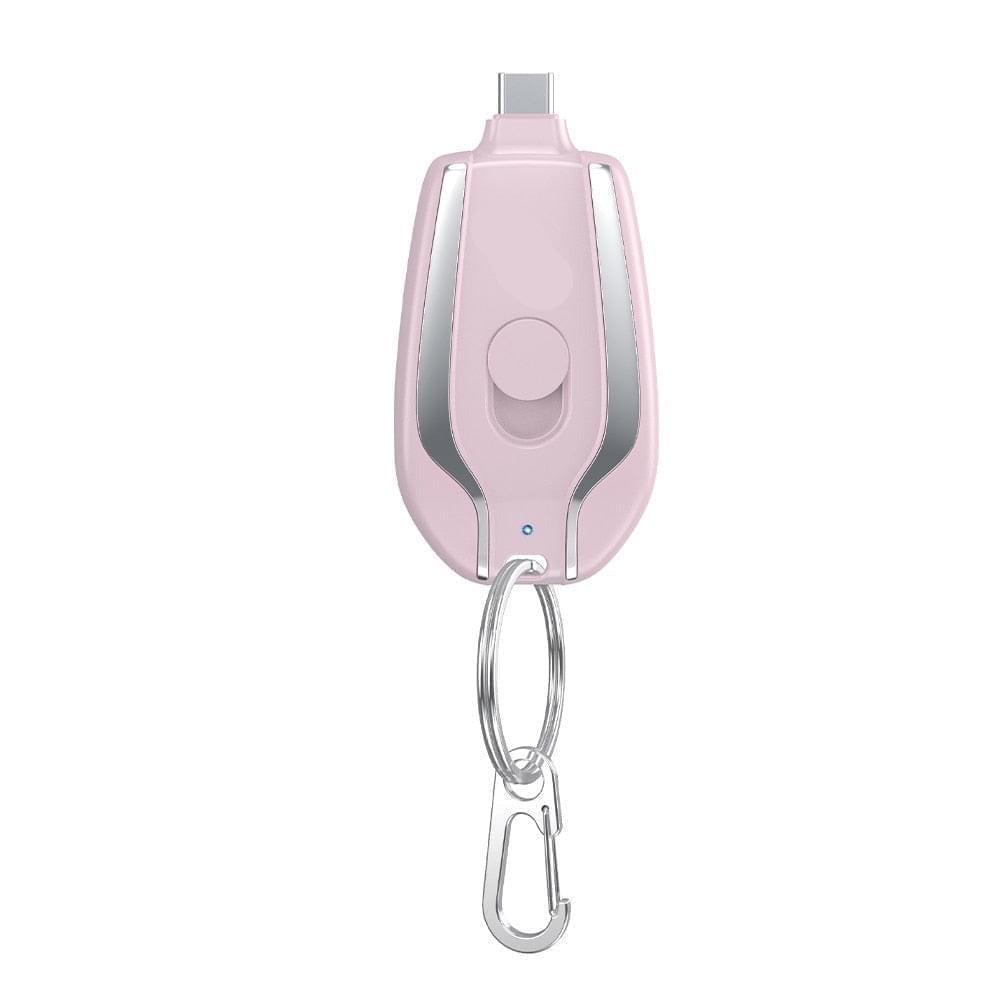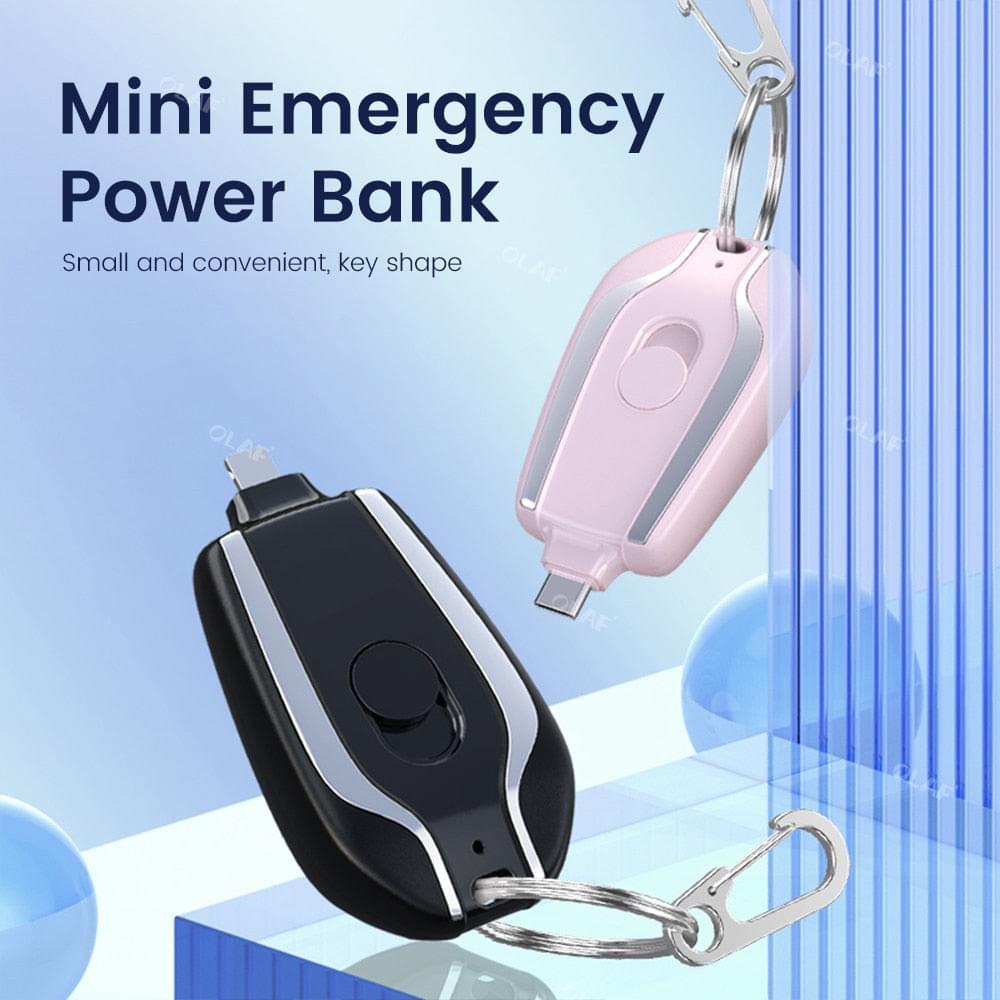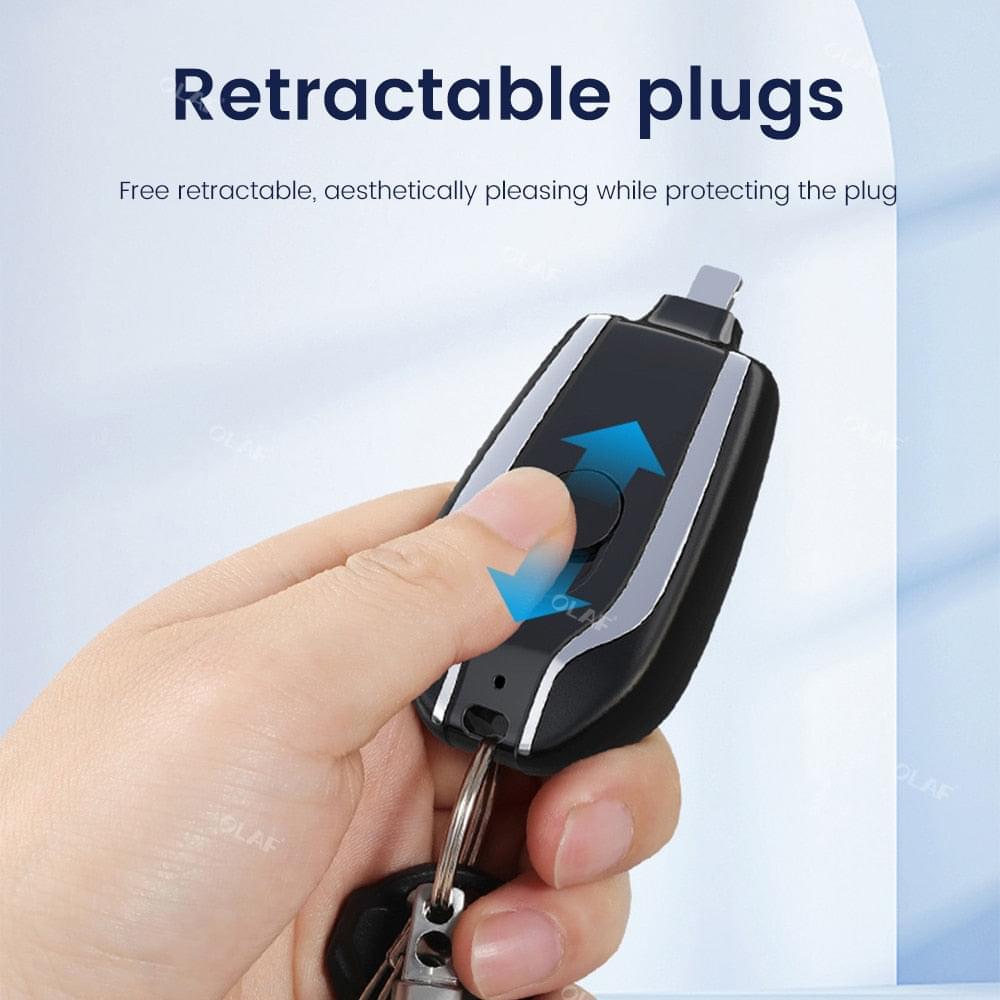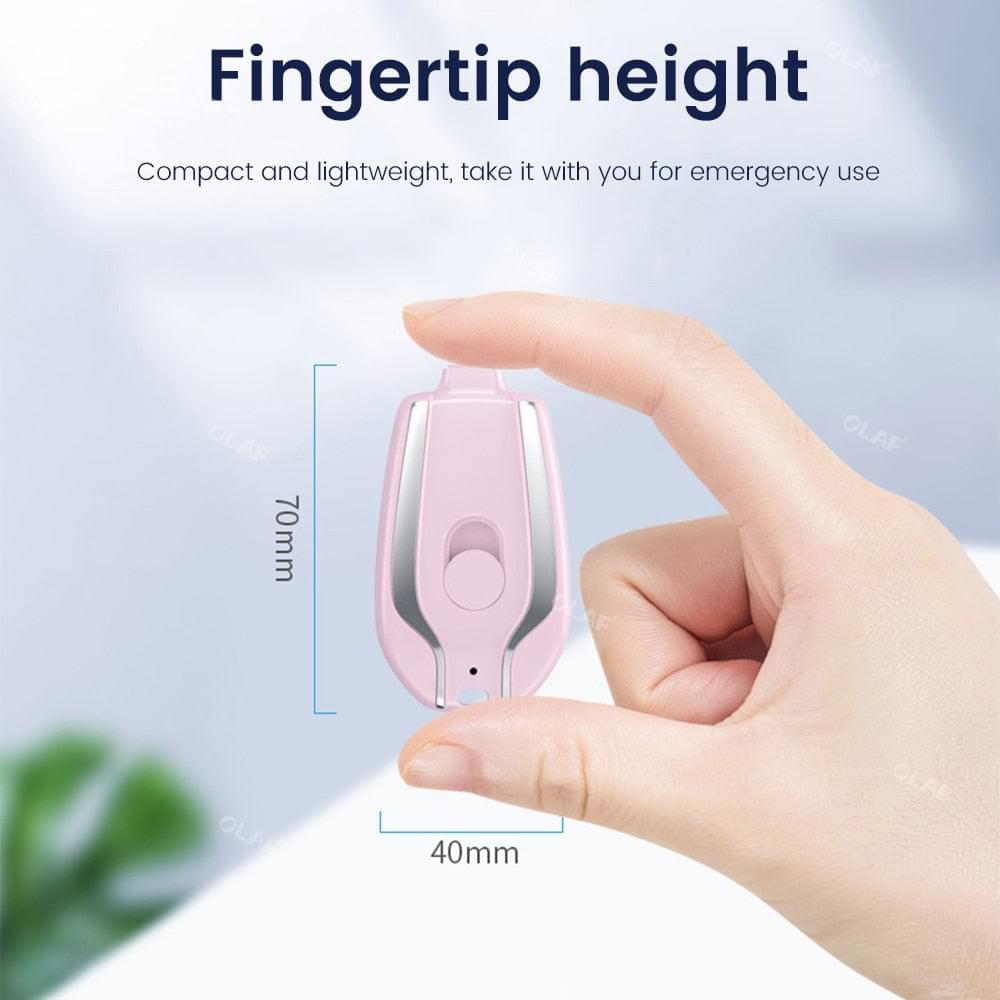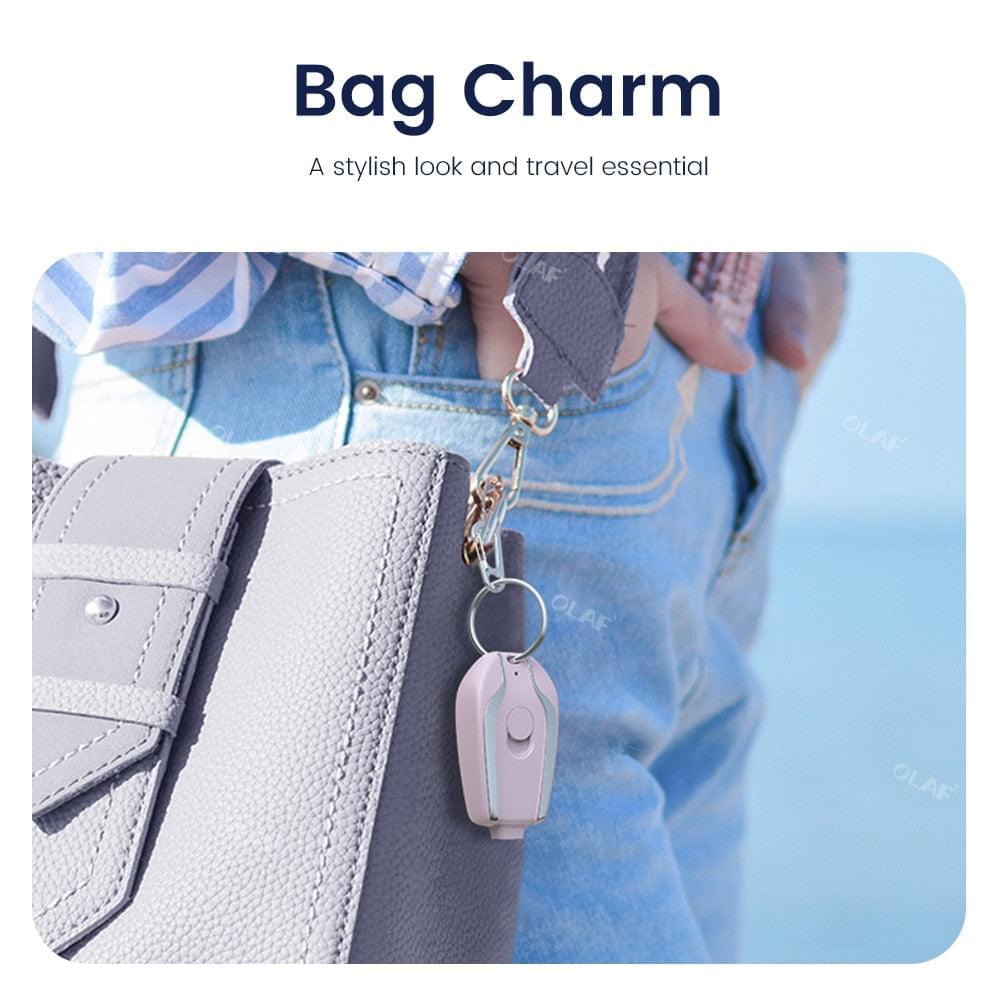 Keychain Power Bank
---
Keychain Power Bank - Your Portable Charging Companion!
Stay Powered Anywhere, Anytime!
Never worry about running out of battery again with the Keychain Power Bank. This compact and lightweight power bank is your ultimate portable charging companion. Whether you're traveling, commuting, or simply out and about, this power bank ensures that your devices stay powered up throughout the day. Its high-capacity battery provides multiple charges for your smartphone, tablet, or any USB-powered device, keeping you connected and productive wherever you go.
Sleek Design with Built-in Keychain
Designed with both functionality and style in mind, the Keychain Power Bank features a sleek and modern design that easily complements your everyday carry. The built-in keychain allows you to conveniently attach it to your keys, backpack, or purse, ensuring that you always have a power source at hand. No more fumbling around for charging cables or bulky power banks – this compact device combines utility and fashion, making it an essential accessory for modern-day living.
Fast Charging and Universal Compatibility
Experience the convenience of fast charging with the Keychain Power Bank. Its advanced technology delivers quick and efficient charging for your devices, saving you valuable time. Additionally, this power bank is universally compatible with a wide range of devices, including smartphones, tablets, Bluetooth headphones, and more. Whether you're an Android user or an iOS enthusiast, this versatile power bank ensures that all your gadgets receive the power they need, whenever you need it.
Portable Phone Charger: These power pods are wireless & not require an extra cable for charging your iPhones & Androids the built-in interface in power pods for iPhones & Androids allows you to charge your Android phones anytime anywhere.
Ultra Compact and Portable: Built-in 1500mAh battery, Suitable for outdoor emergency use, Weighs about 1.4 oz, Comes with a keychain that can be easy to hang on anywhere like the handbag, backpack, pants, and so on. luteal-small and ultra-light can be carried in most of the size of pockets or handbags, you can use it anytime and anywhere.
High-Speed Charging And Multi-Protection: Circuit design support charging your phone at a high speed safely, and can avoid over-charge, over-discharge, short-circuit, and overload, the LED indicator light flashes red when charging, and automatically turns blue when charging is complete.
Remove The Phone Case Before Charging: Need to remove the phone case, and up the telescopic before charging your Phone, If charging while wearing a phone case, it's easy to lose, may cause poor contact, and can not be charged.
Fulfill Your Charging Need: These power banks are perfect and can fulfill your charging need. A lightweight and cute portable phone charger for iPhone is mostly fully charged at least once which is very suitable as a backup power supply for daily use. As an emergency battery pack, it is a great combination of size and capacity.
For the best purchase of the Keychain Power Bank, Allintechshop.com is your ideal destination. With a wide selection, high-quality products, competitive pricing, secure transactions, and excellent customer service, We stand out as your top choice.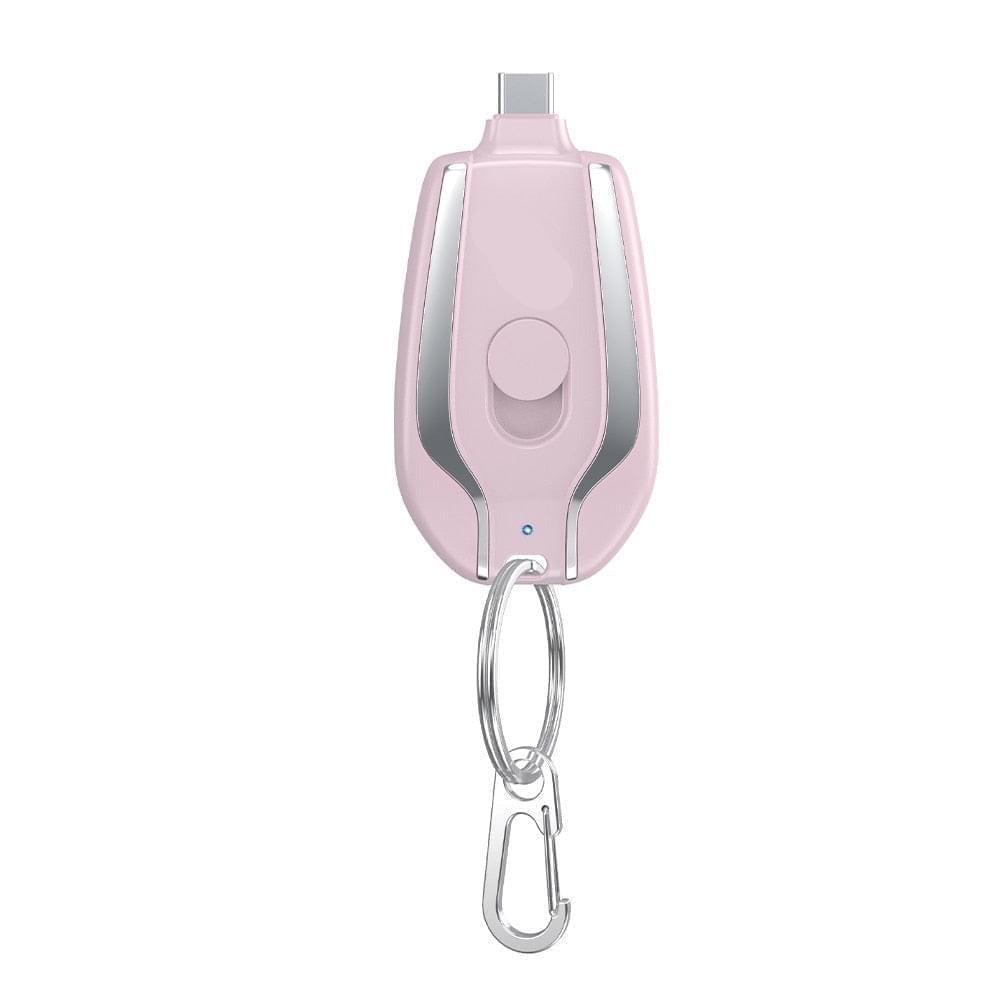 This product has no reviews yet.