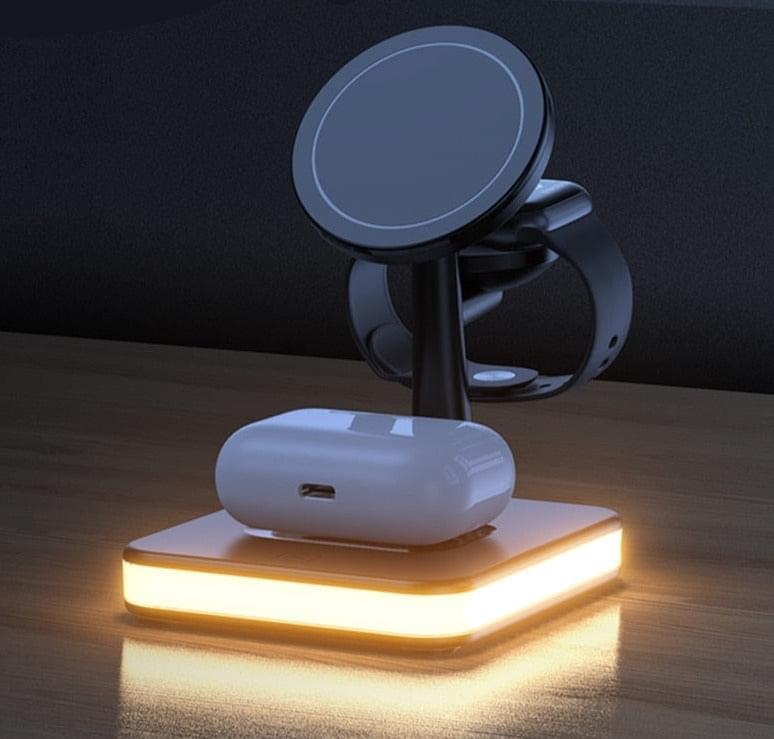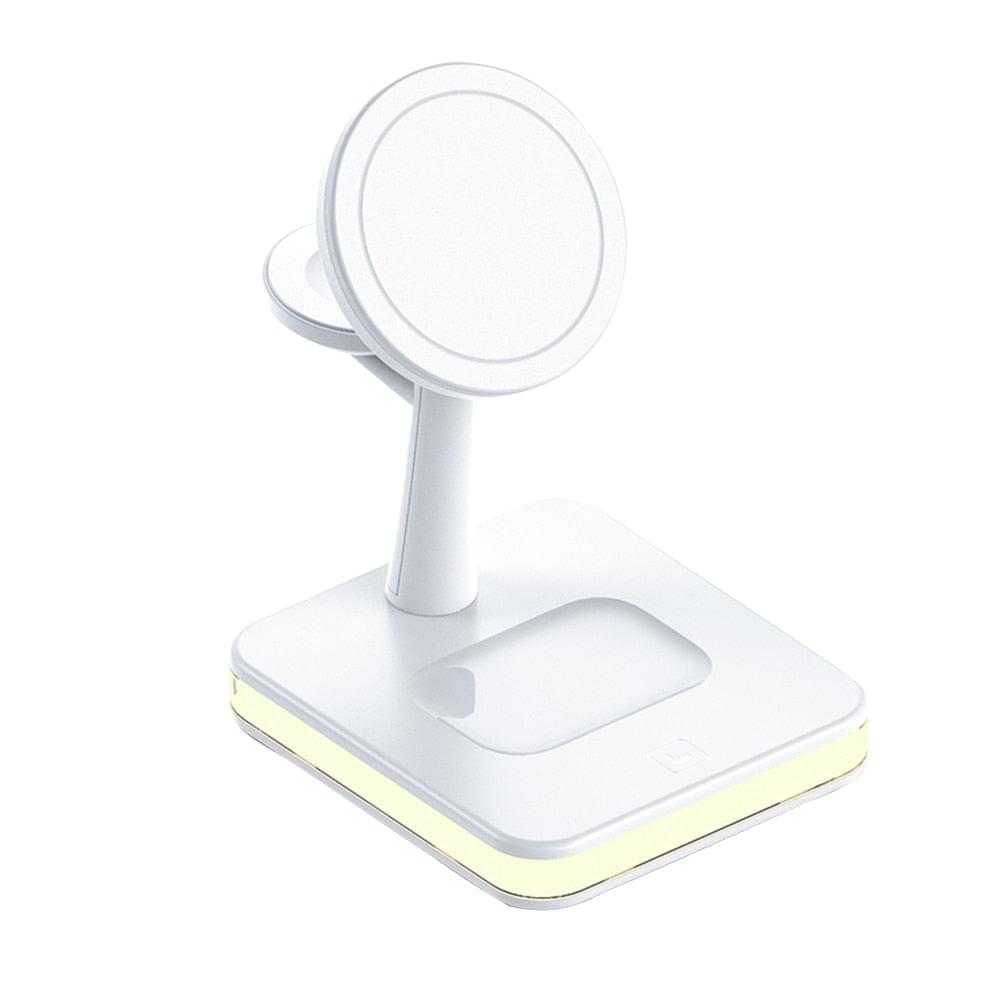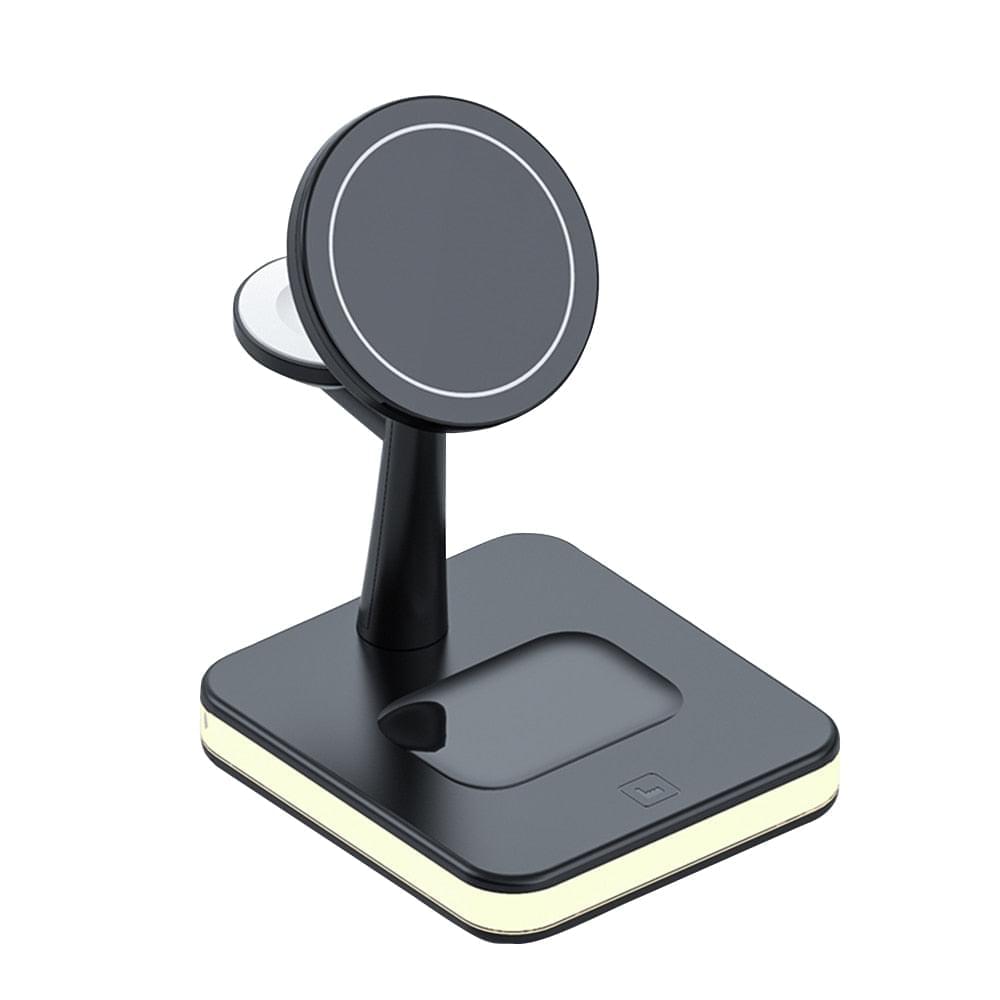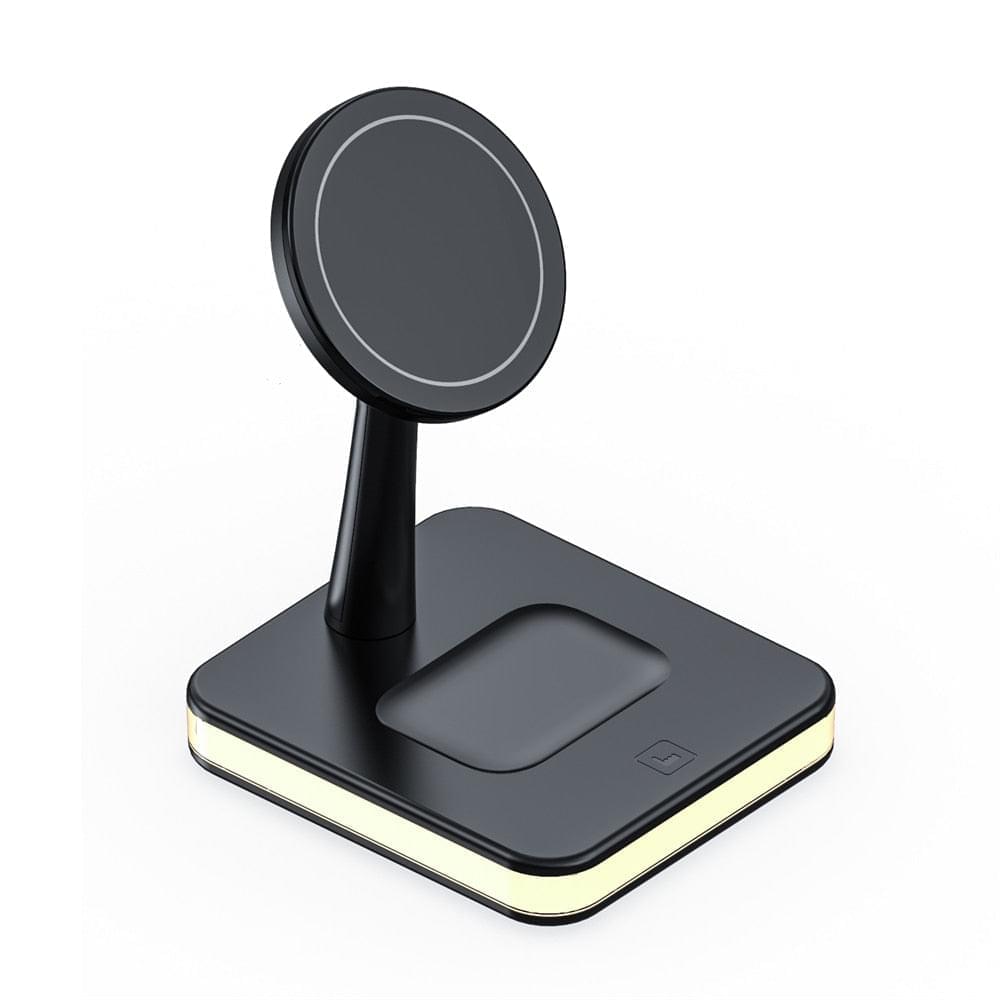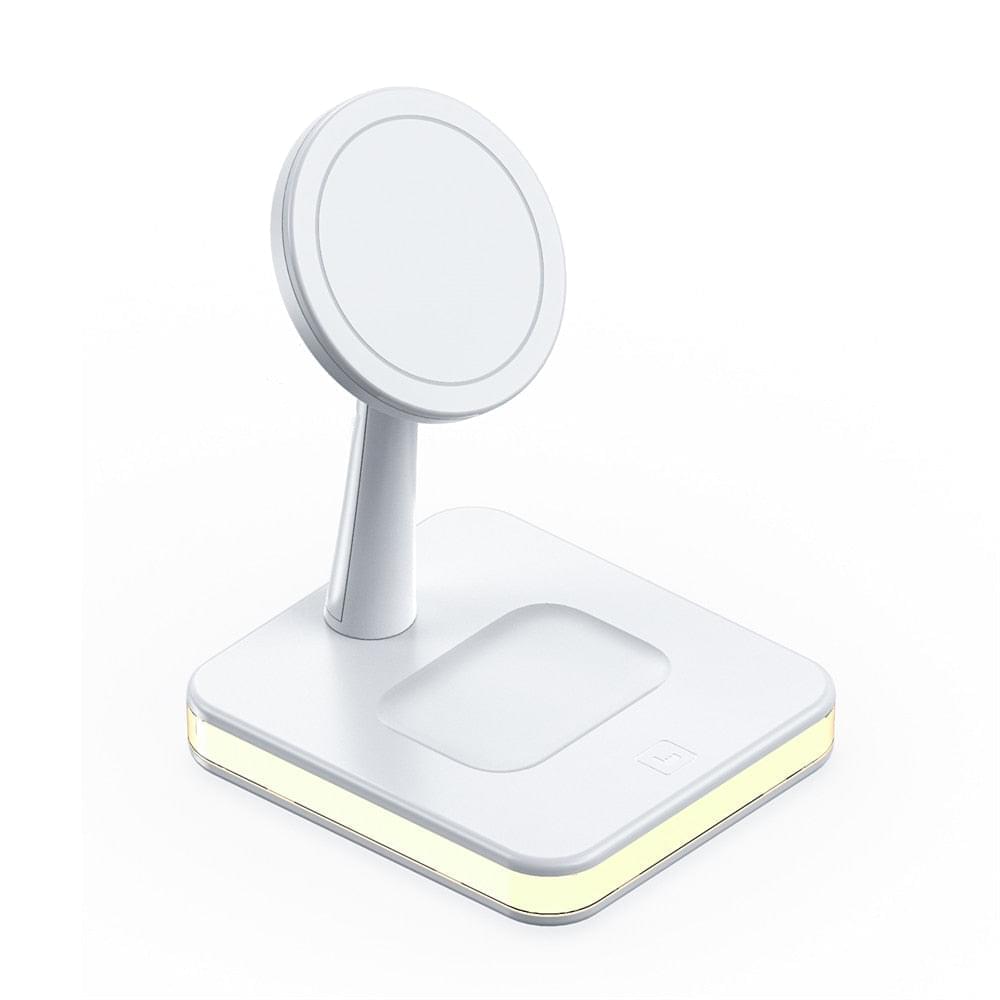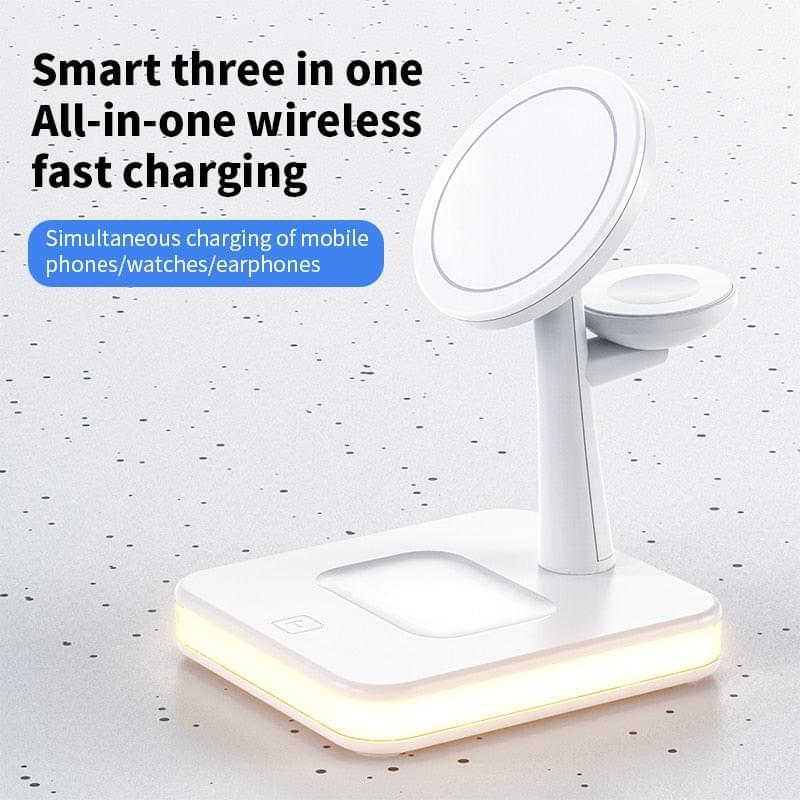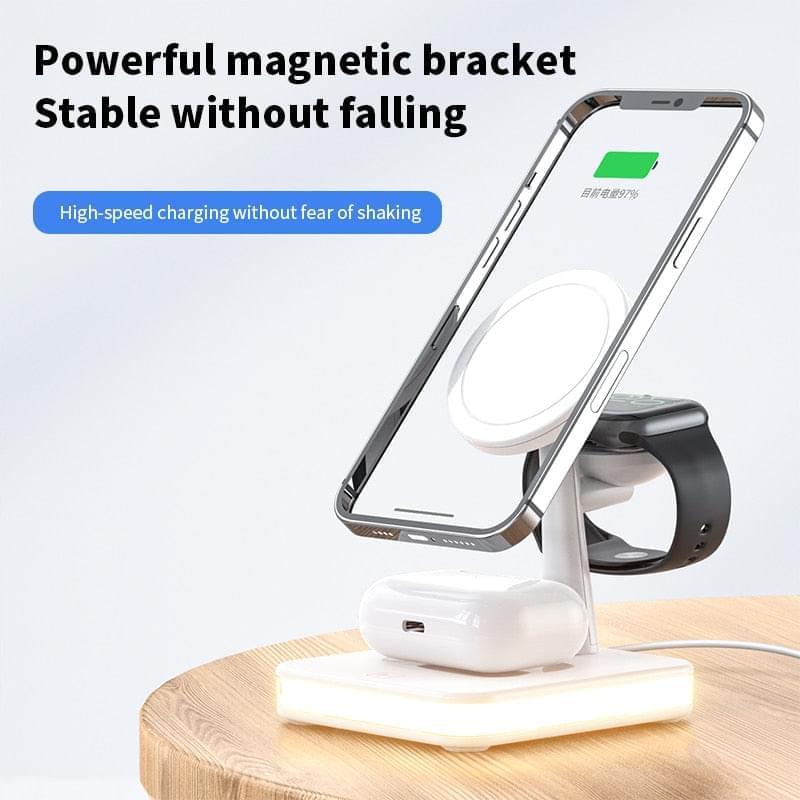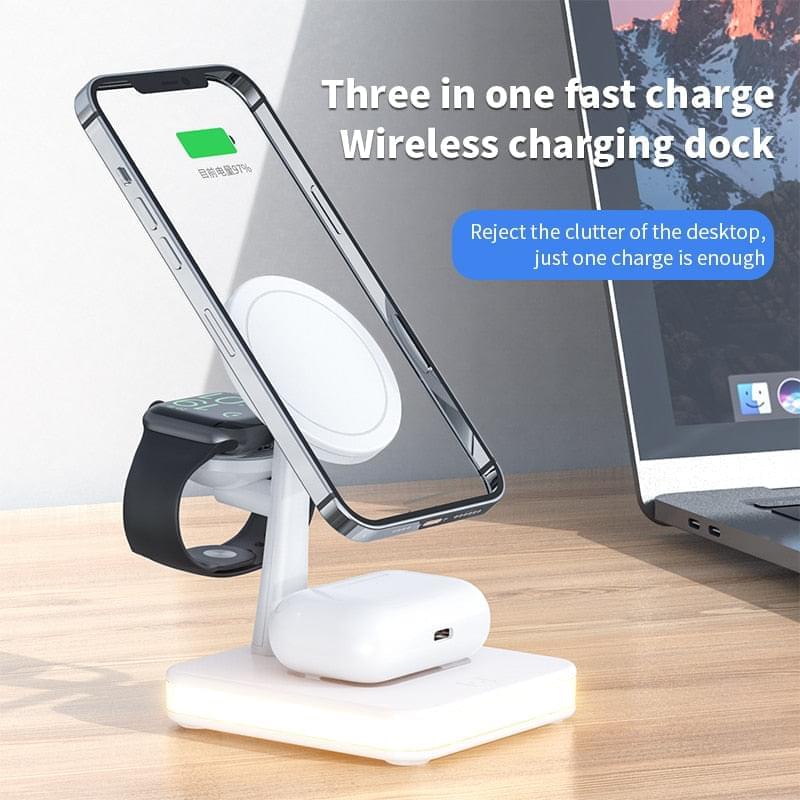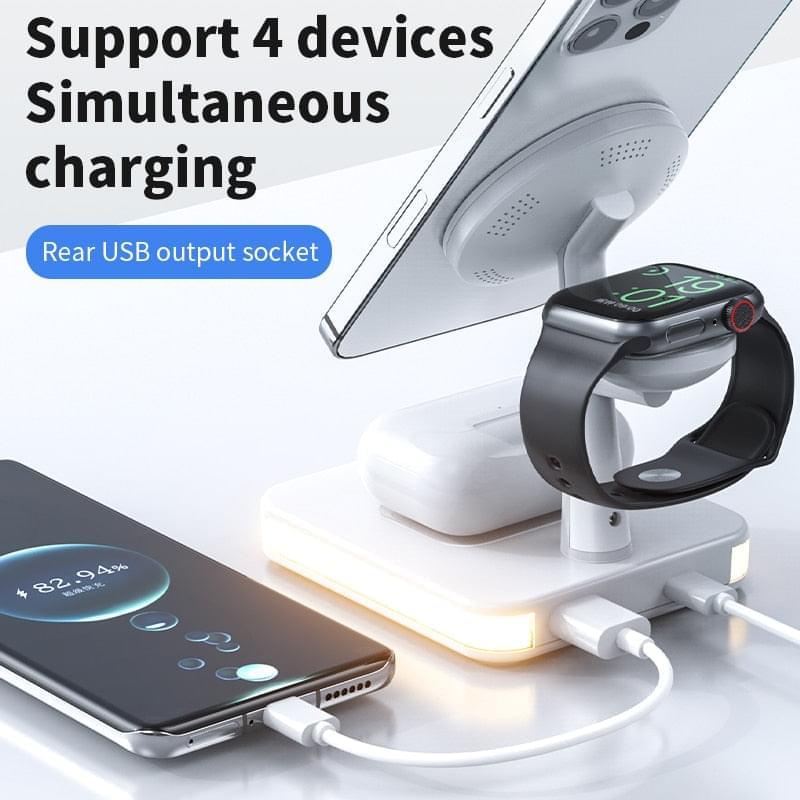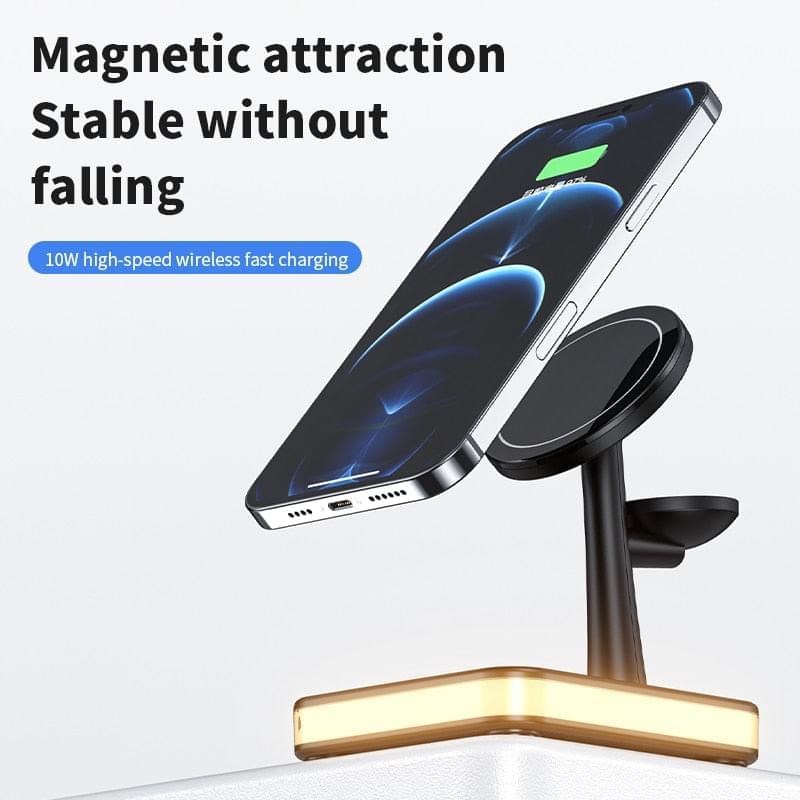 Magnetic Wireless Stand Dock Charger
---
Magnetic Wireless Stand Dock Charger: Streamlined Charging Convenience
Effortless Charging Experience
Streamline your charging routine with our Magnetic Wireless Stand Dock Charger. Designed to provide ultimate convenience and efficiency, this innovative device simplifies the way you power up your devices. No more fumbling with tangled cables or struggling to find the charging port. Experience a seamless and effortless charging experience like never before.
Our Magnetic Wireless Stand Dock Charger utilizes advanced magnetic technology, ensuring a secure and stable connection between the charger and your device. Simply place your compatible device on the stand, and the magnetic alignment takes care of the rest. Say goodbye to plugging and unplugging cables, and enjoy the ease of wireless charging at its finest.
Versatile Charging Solution
Experience the versatility of our Magnetic Wireless Stand Dock Charger, designed to meet your charging needs across various devices. Whether it's your smartphone, tablet, smartwatch, or even wireless earbuds, this charging dock has got you covered.
The stand design allows you to charge your device in both portrait and landscape orientations, offering flexibility for different tasks and activities. Keep your device conveniently positioned at an optimal viewing angle while it charges, making it perfect for video calls, watching movies, or following recipes in the kitchen. Enjoy uninterrupted usage while ensuring your device stays powered up.
Stylish Design and Enhanced Functionality
Not only does our Magnetic Wireless Stand Dock Charger provide charging convenience, but it also adds a touch of style to your space. The sleek and modern design complements any environment, whether it's your office desk, bedside table, or kitchen counter.
The charger's compact size ensures it doesn't clutter your space, while the durable build ensures long-lasting performance. Its intelligent charging technology safeguards your device from overcharging, overheating, and short circuits, providing a safe and reliable charging solution.
Cable-Free Convenience: Eliminate the hassle of dealing with tangled cables and the need for multiple chargers. Enjoy the freedom of cable-free charging with our Magnetic Wireless Stand Dock Charger.
Enhanced Productivity: Keep your device within reach and view while it charges. Stay productive with easy access to notifications, messages, or media content, all while ensuring your device remains powered up.
Universal Compatibility: Our Magnetic Wireless Stand Dock Charger supports a wide range of devices, including the latest smartphone models, smartwatches, and wireless earbuds. Experience the convenience of a single charging solution for all your compatible devices.
Efficient and Fast Charging: The charger delivers efficient and fast charging, ensuring your device reaches optimal battery levels in no time. Spend less time waiting and more time enjoying your device.
Sleek and Space-Saving: The compact design of our Magnetic Wireless Stand Dock Charger takes up minimal space on your desk or bedside table. Its sleek aesthetics add a touch of elegance to your surroundings.
For the best purchase of the Magnetic Wireless Stand Dock Charger, Allintechshop.com is your ideal destination. With a wide selection, high-quality products, competitive pricing, secure transactions, and excellent customer service, they stand out as the top choice.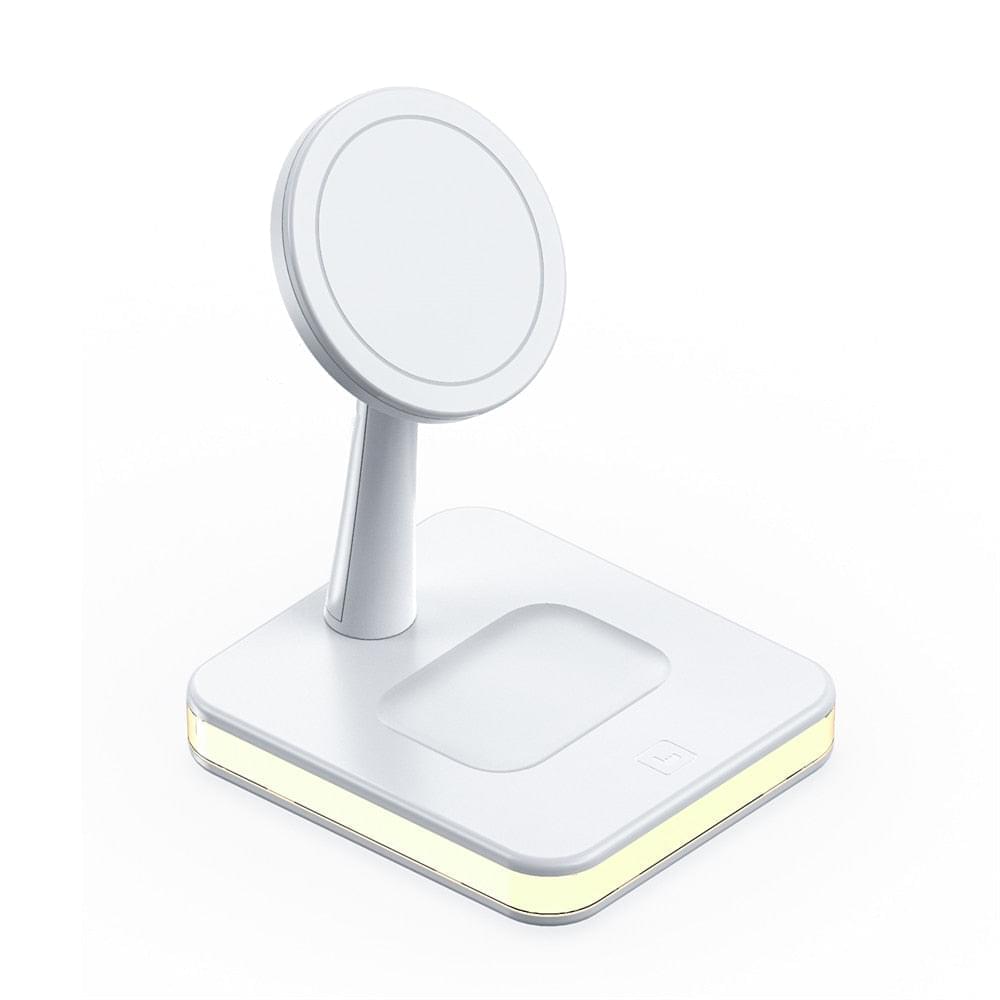 This product has no reviews yet.