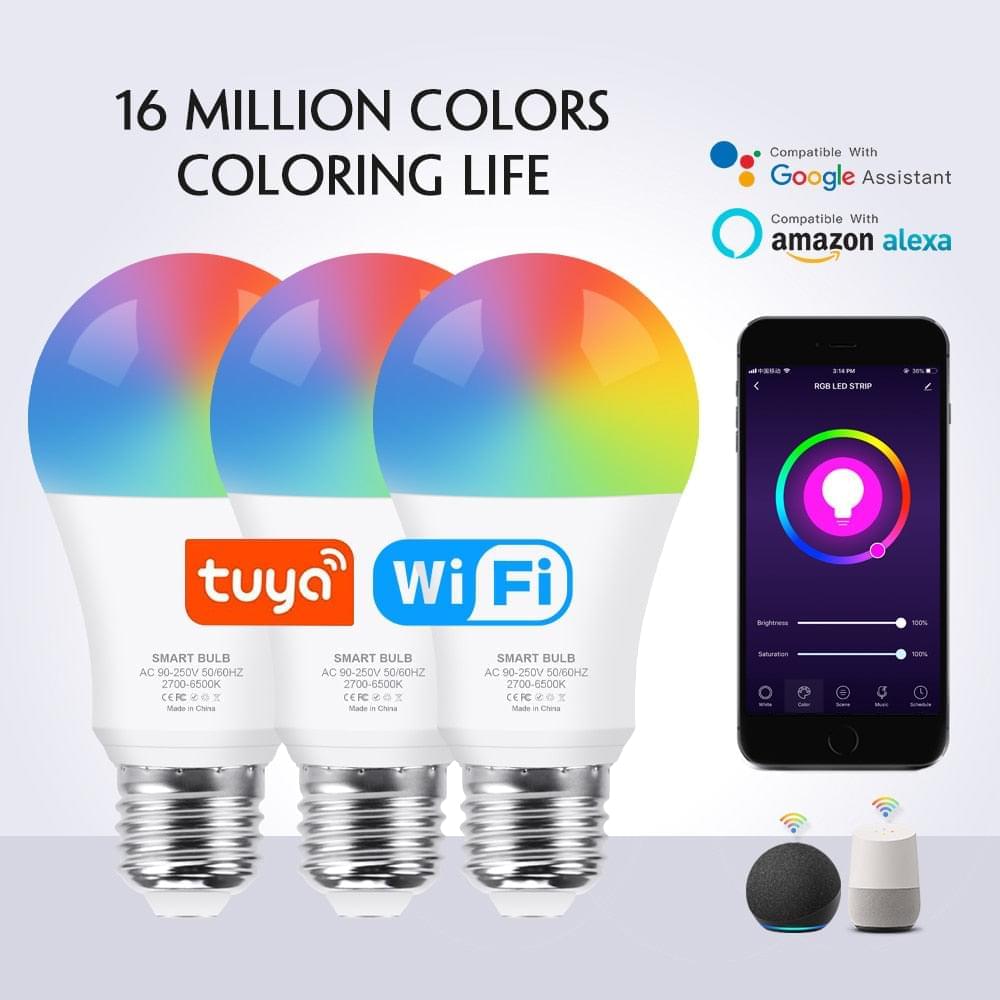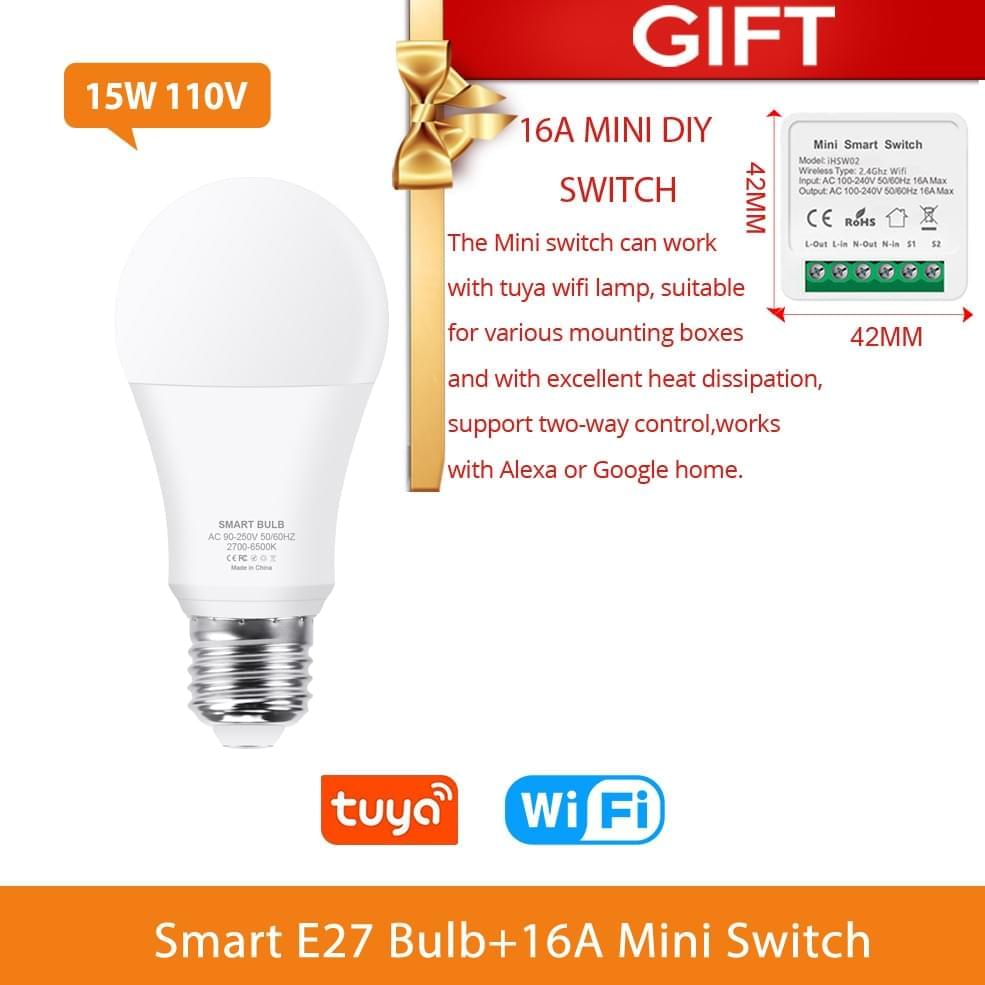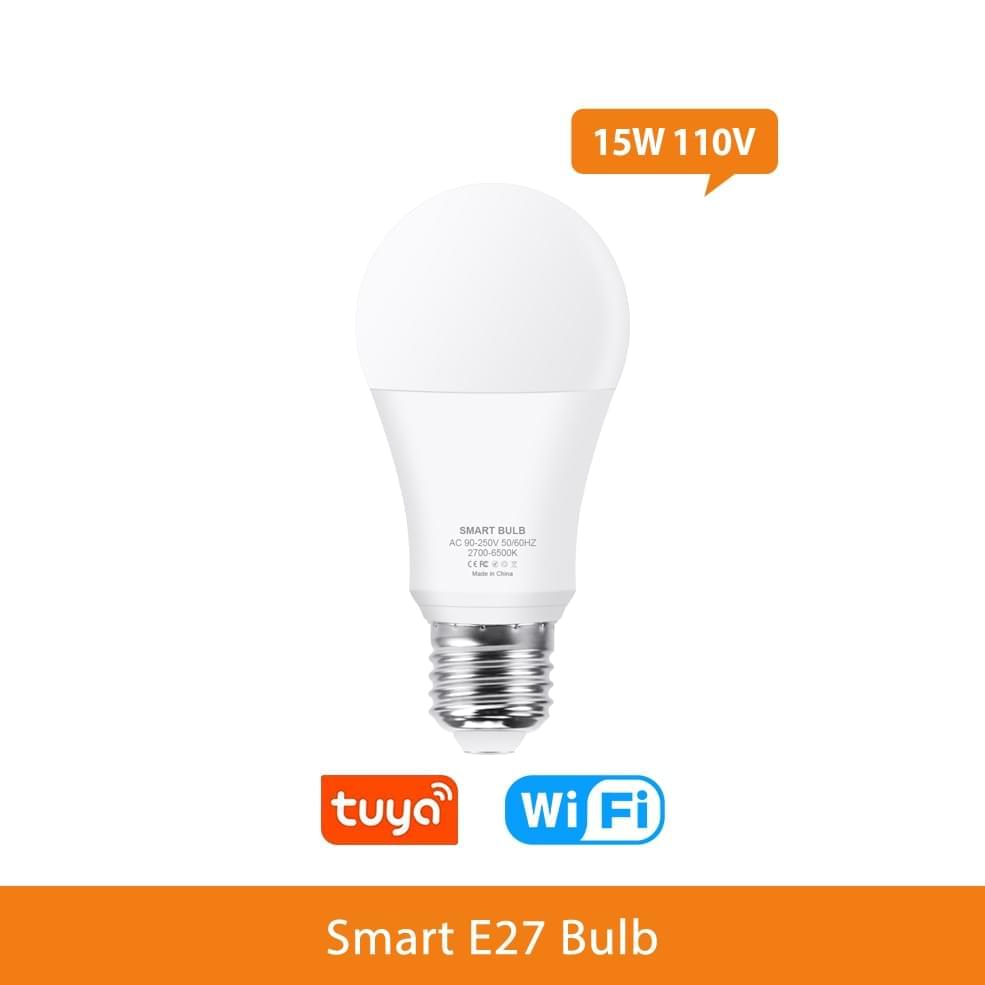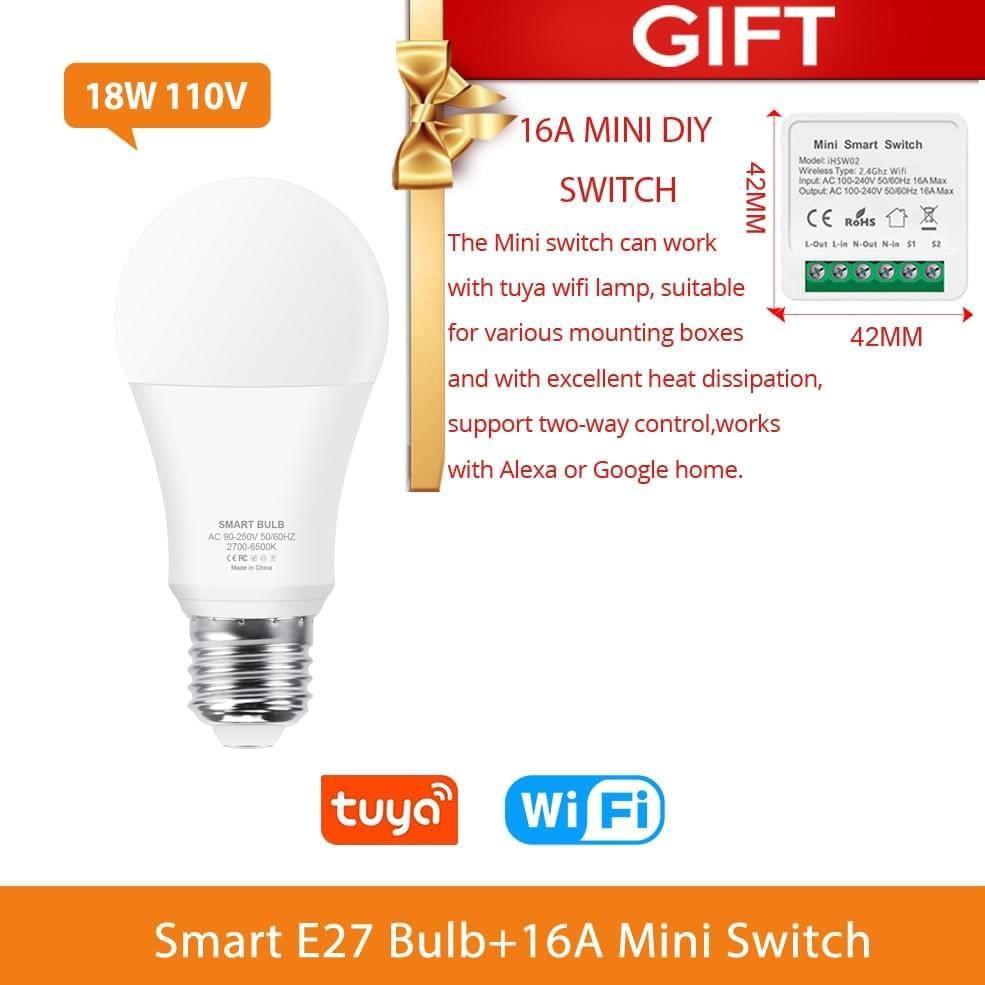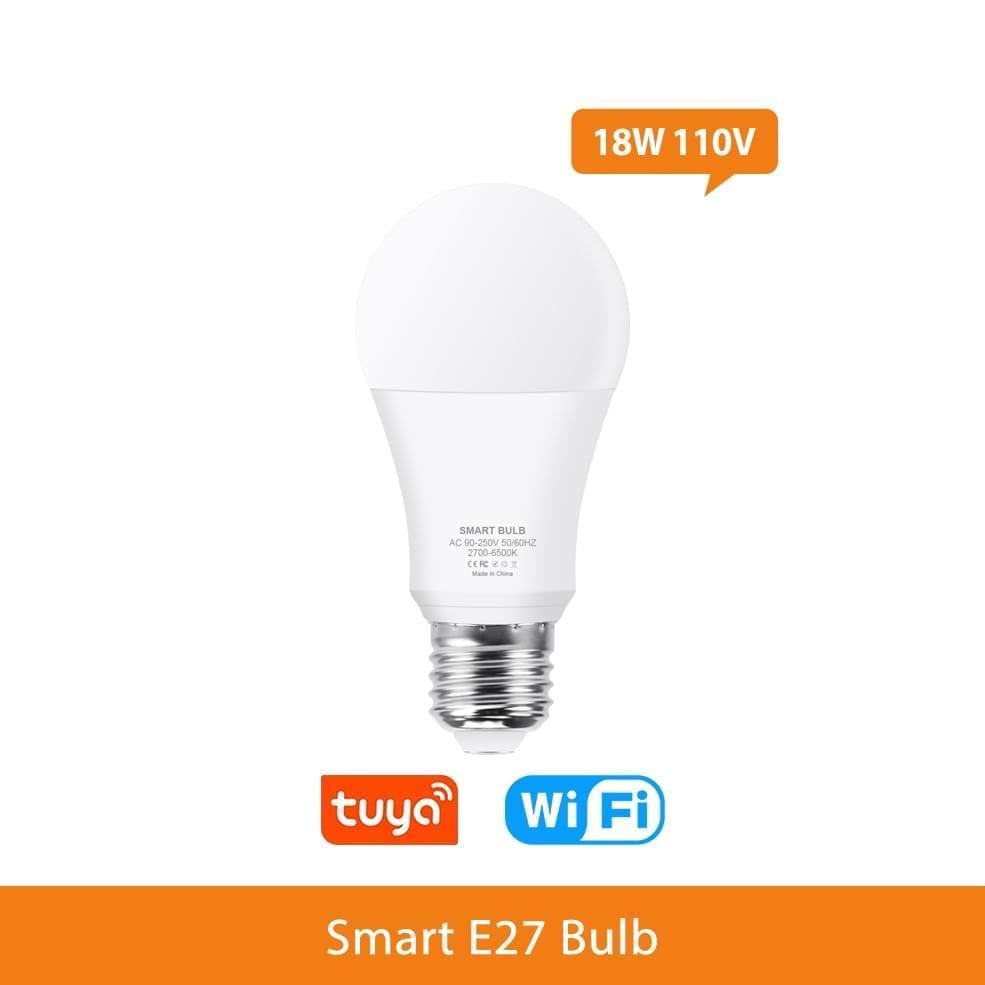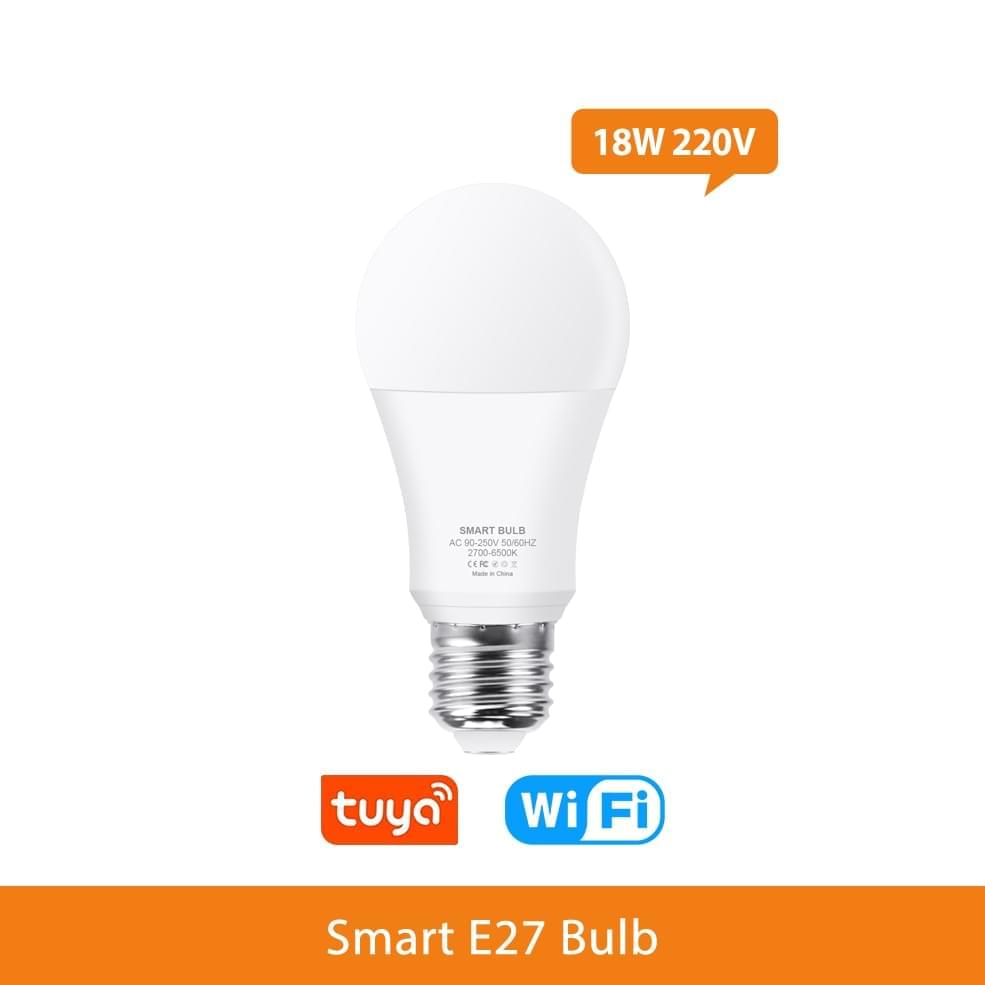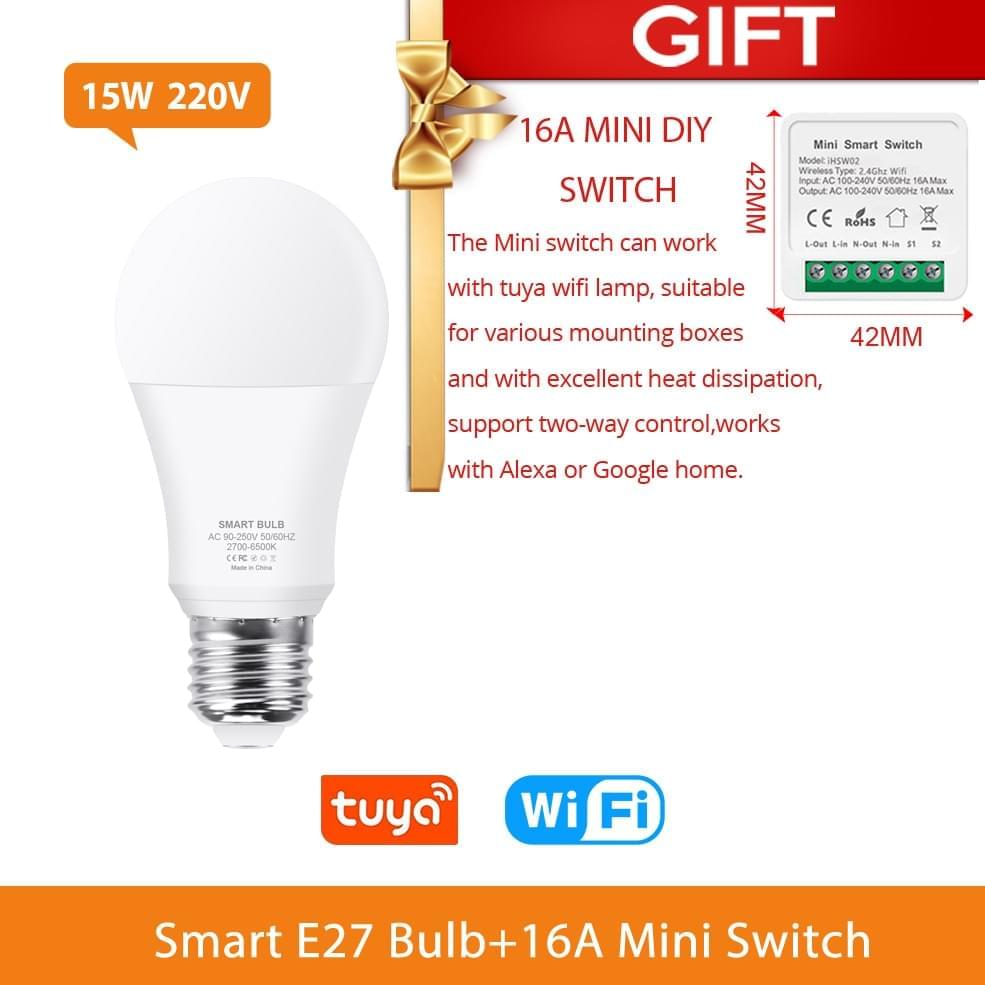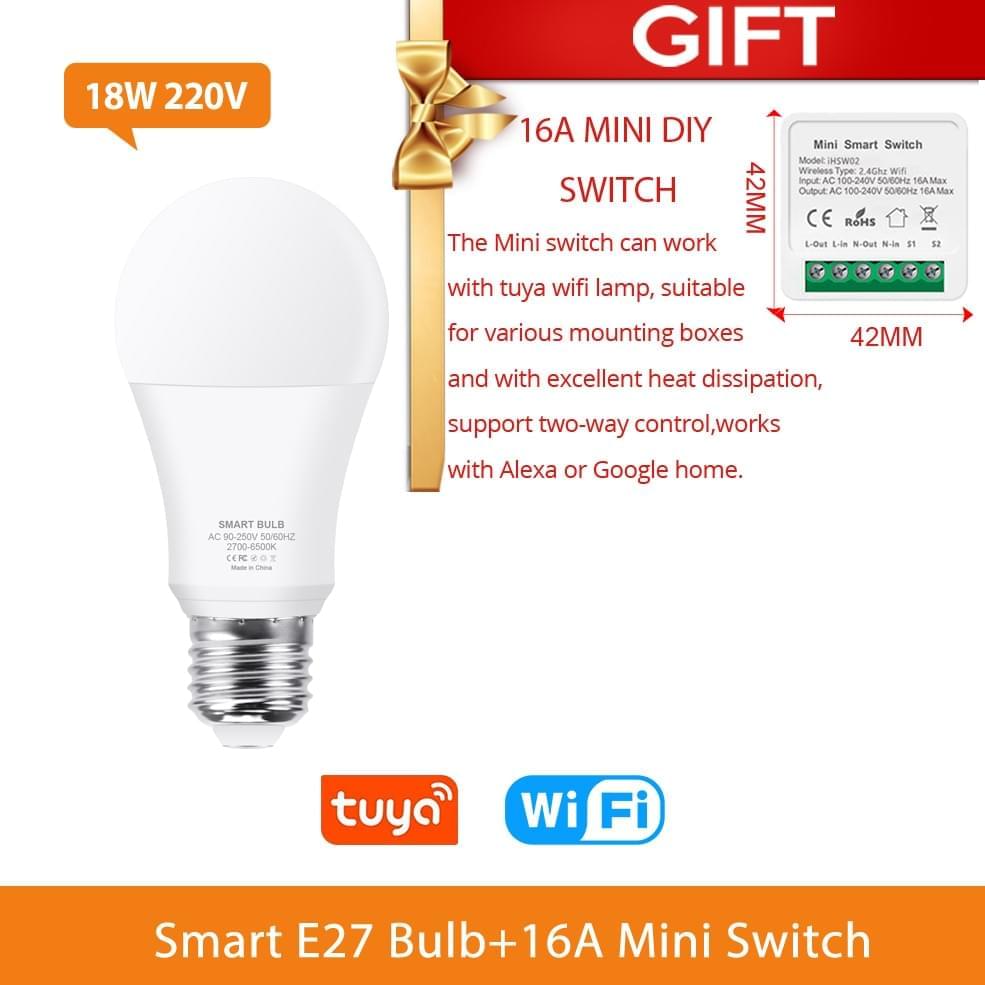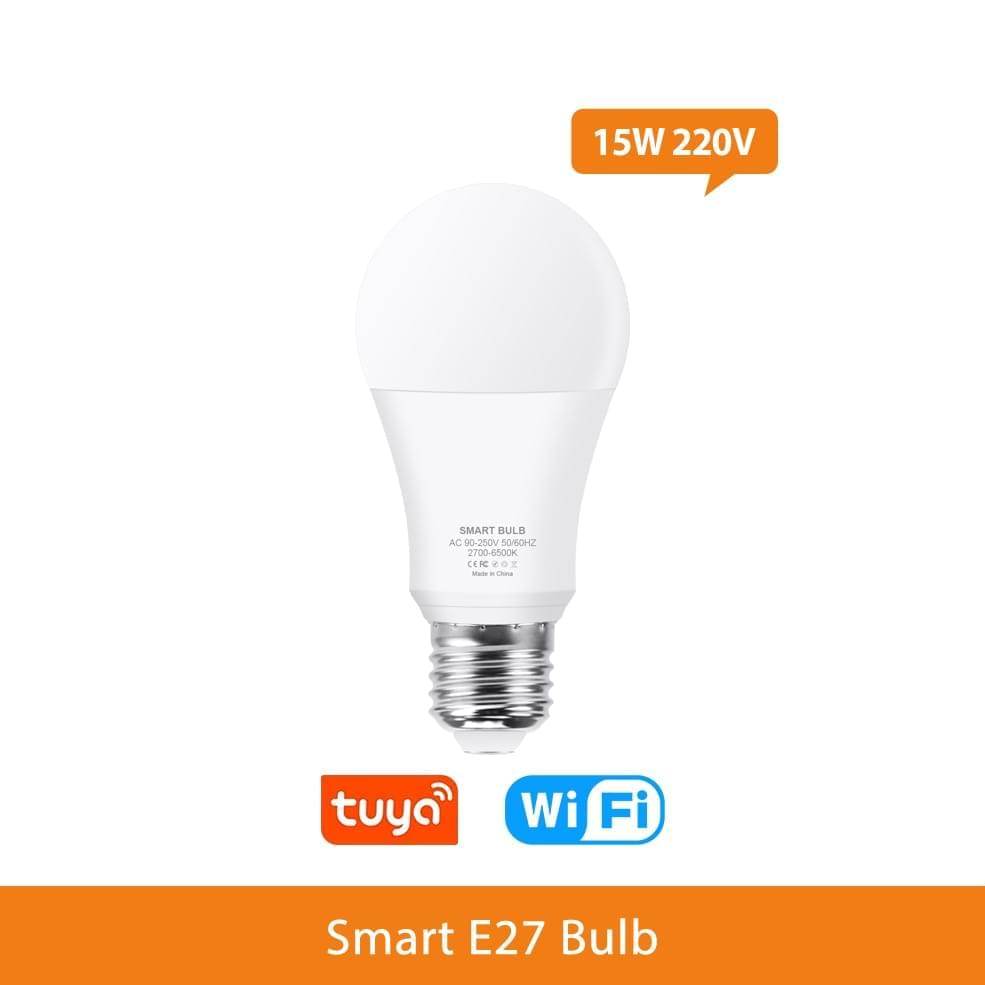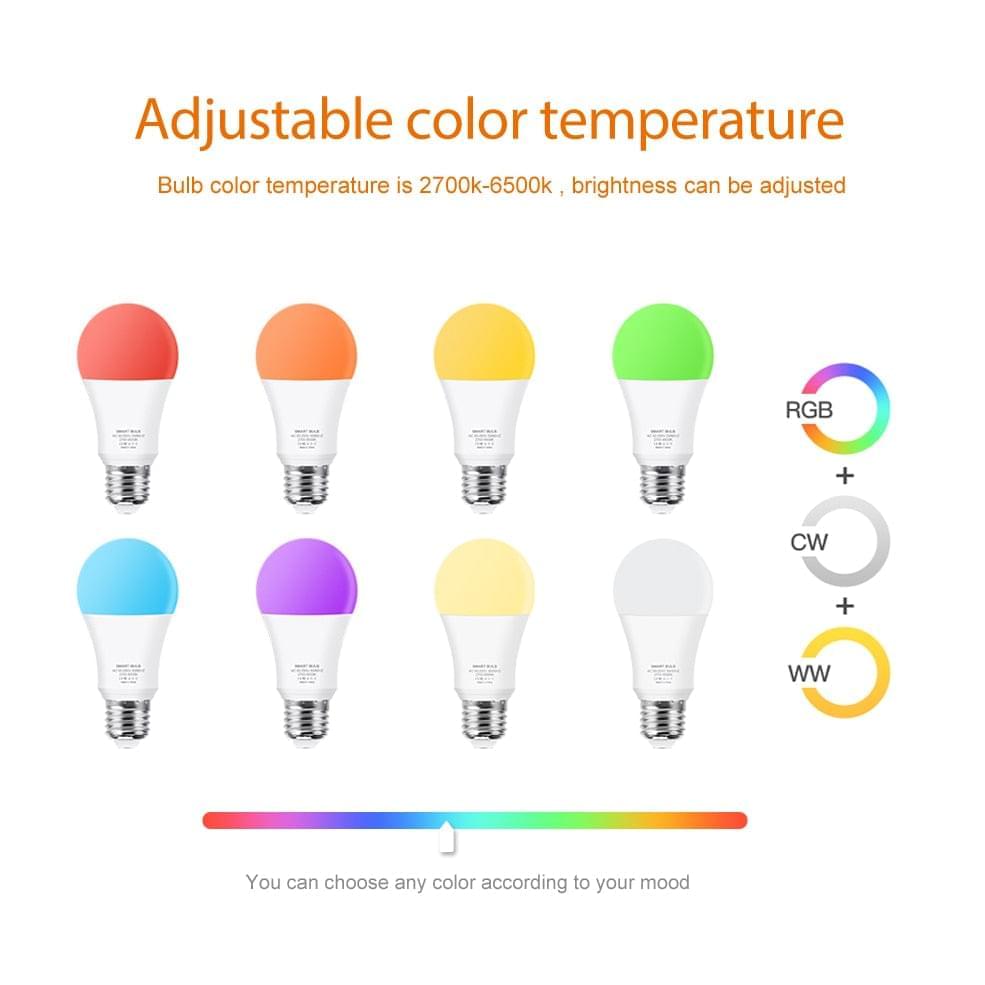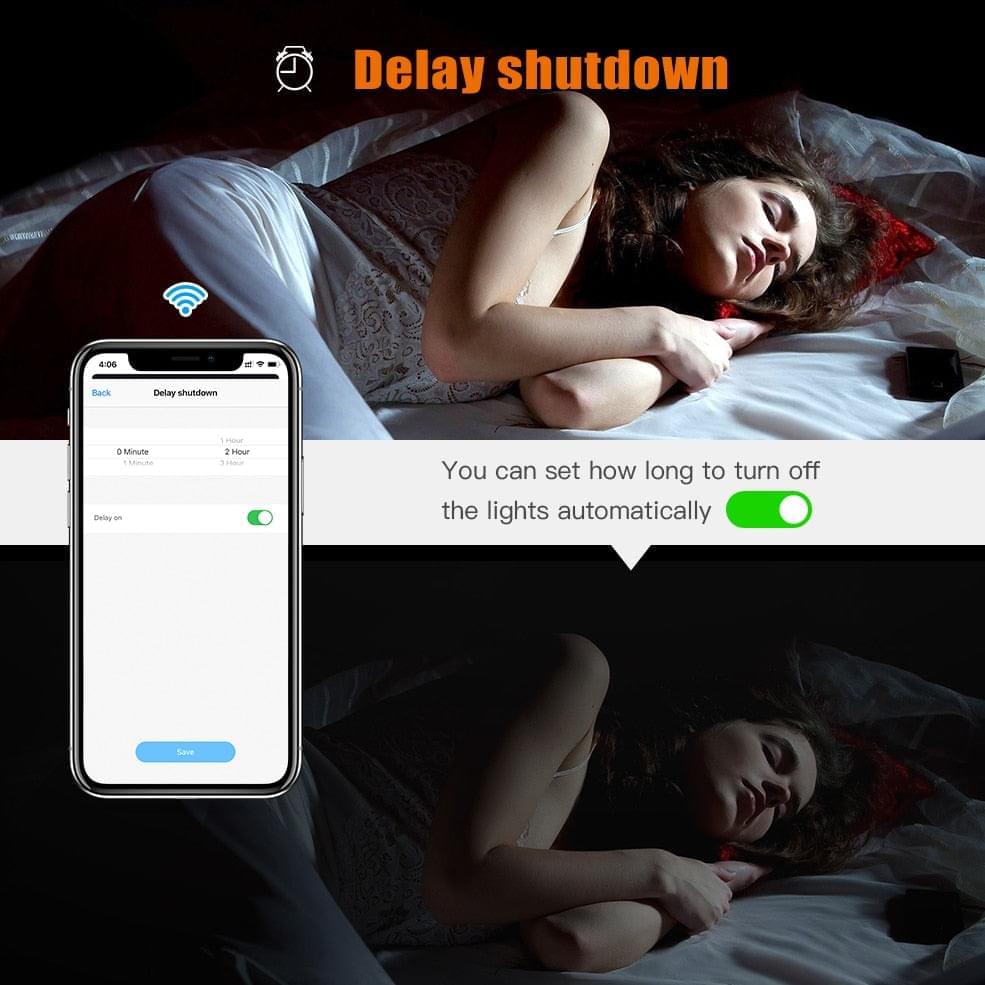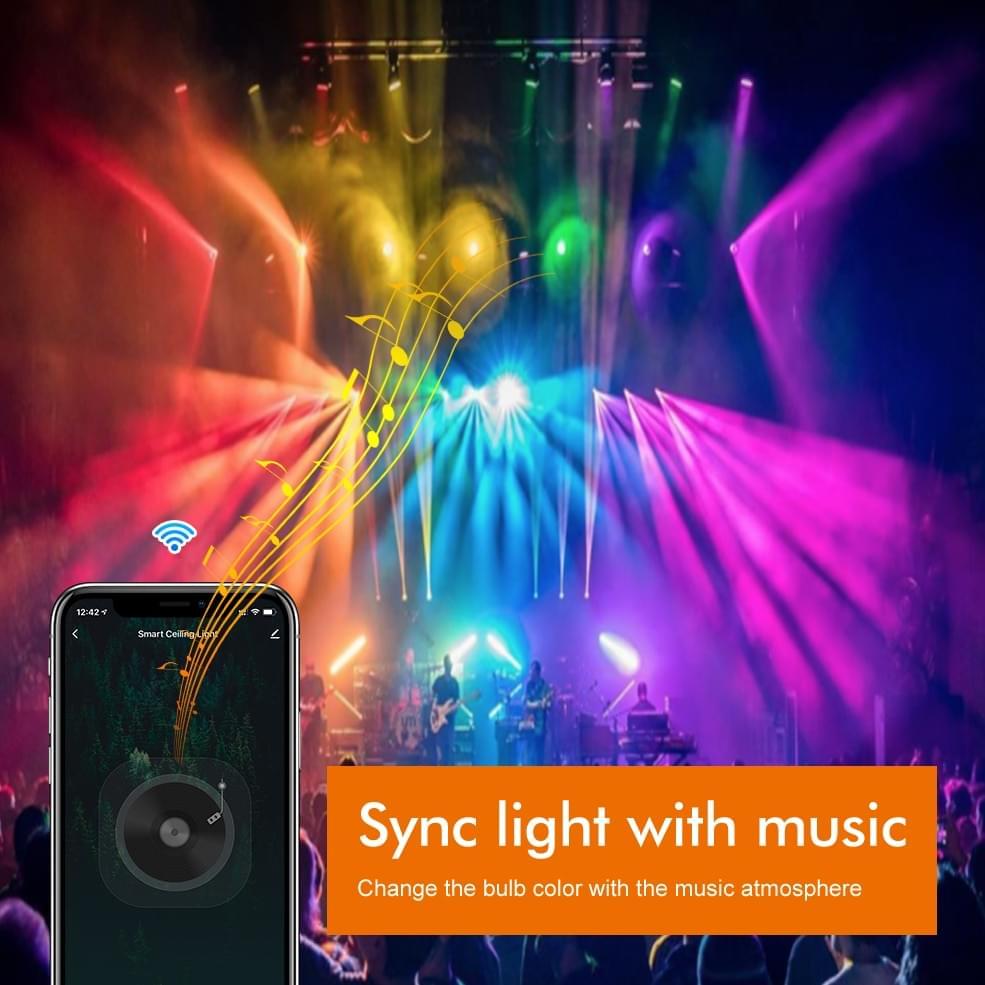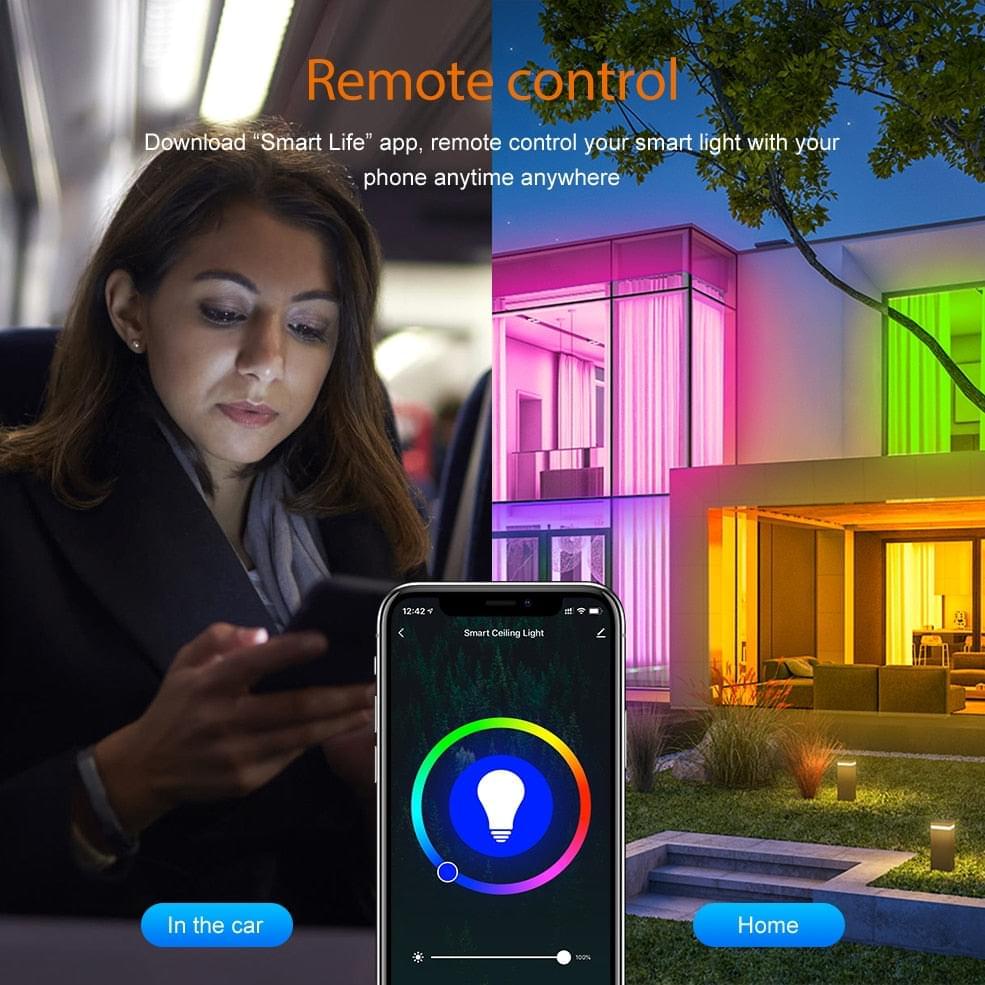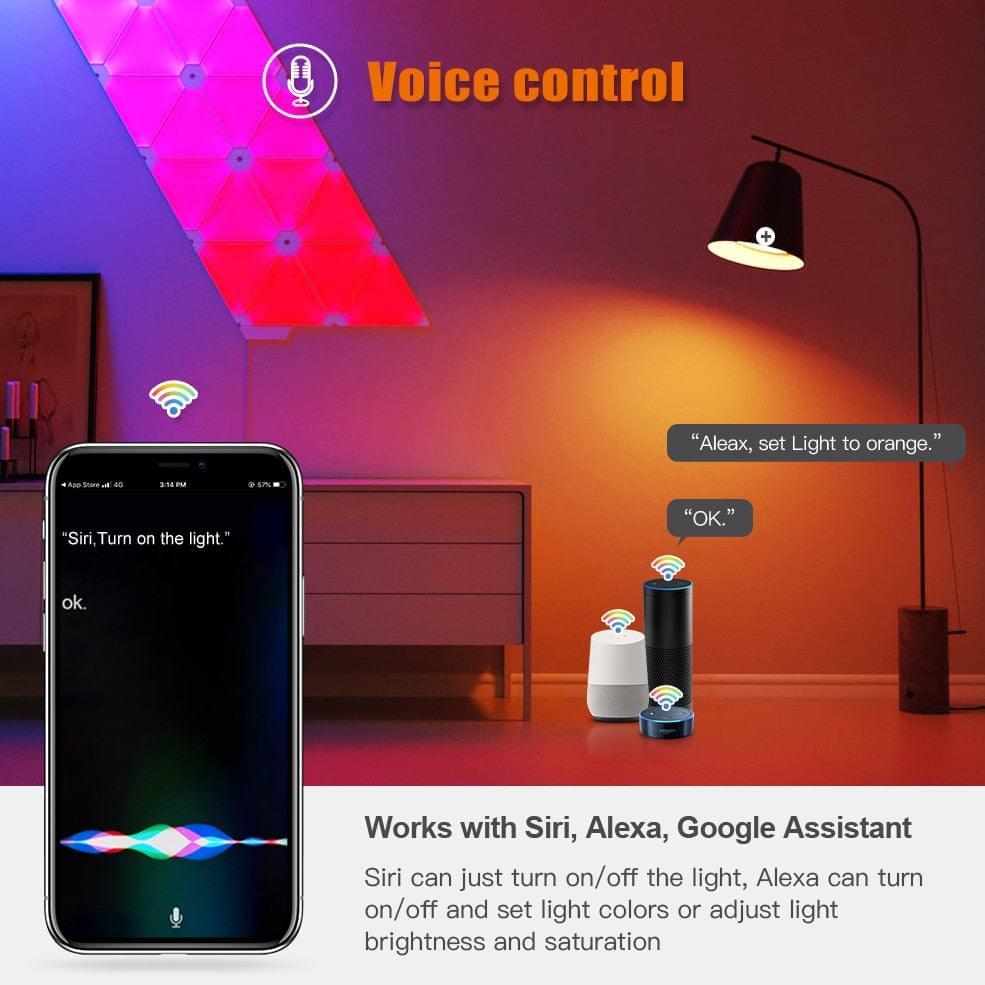 SmartTone: RGBW 18W WiFi Smart WIFI LED Bulb with Voice Control and Smart Home Integration
---
Smart Wifi LED Bulb with Voice Control
Illuminate Your Space with Smartness
Introducing our Smart Wifi LED Bulb with Voice Control, the perfect lighting solution to elevate your home ambiance to a whole new level. With seamless integration into your smart home ecosystem, this LED bulb brings convenience and versatility right to your fingertips. Say goodbye to traditional light switches and embrace the future of lighting with voice-activated commands. Turn your living space into a haven of tranquility or set the perfect mood for any occasion effortlessly.
Effortless Voice Control
Experience the magic of hands-free control with our Smart Wifi LED Bulb. Compatible with popular voice assistants like Amazon Alexa and Google Assistant, you can now adjust the brightness, color, and schedule of your lights with simple voice commands. Whether you want to dim the lights for a cozy movie night or set a vibrant hue for a party, our LED bulb is at your command. Enjoy a truly modern and futuristic lighting experience that will leave your guests impressed and your daily routine simplified.
Energy-Efficient Brilliance
Not only does our Smart Wifi LED Bulb offer convenience and style, but it is also an eco-friendly choice for your home. With its energy-efficient design, you'll reduce energy consumption and lower your electricity bills without compromising on brightness or color quality. Set timers and schedules to ensure your lights are only on when needed, and make a positive impact on the environment. Embrace a greener lifestyle while enjoying the cutting-edge technology of our Smart Wifi LED Bulb.
Specifications:
Shape: Globe
Power Tolerance: 1%
Occasion: Suitable for use in bedrooms
Luminous Flux: 250 - 499 Lumens
Item Type: LED Bulbs
Smart Device Compatibility: Compatible with smart home devices
Features: 15W 18W RGB + Warm White + Cold White LED Bulb, Alexa E27 LED Light Bulb Compatible with Smart Life, Tuya WiFi Smart Bulb Works with Alexa, Amazon and Google Assistant, Tuya E27 LED Lamp for Smart Home
Color Temperature: 2700K ~ 6500K
Certifications: CE, FCC, RoHS
Beam Angle: 270°
Base Type: E27
Area Coverage: Suitable for 5-8㎡ areas.
For the best purchase of the Smart Wifi LED Bulb with Voice Control, Allintechshop.com is your ideal destination. With a wide selection, high-quality products, competitive pricing, secure transactions, and excellent customer service, we stand out as the top choice.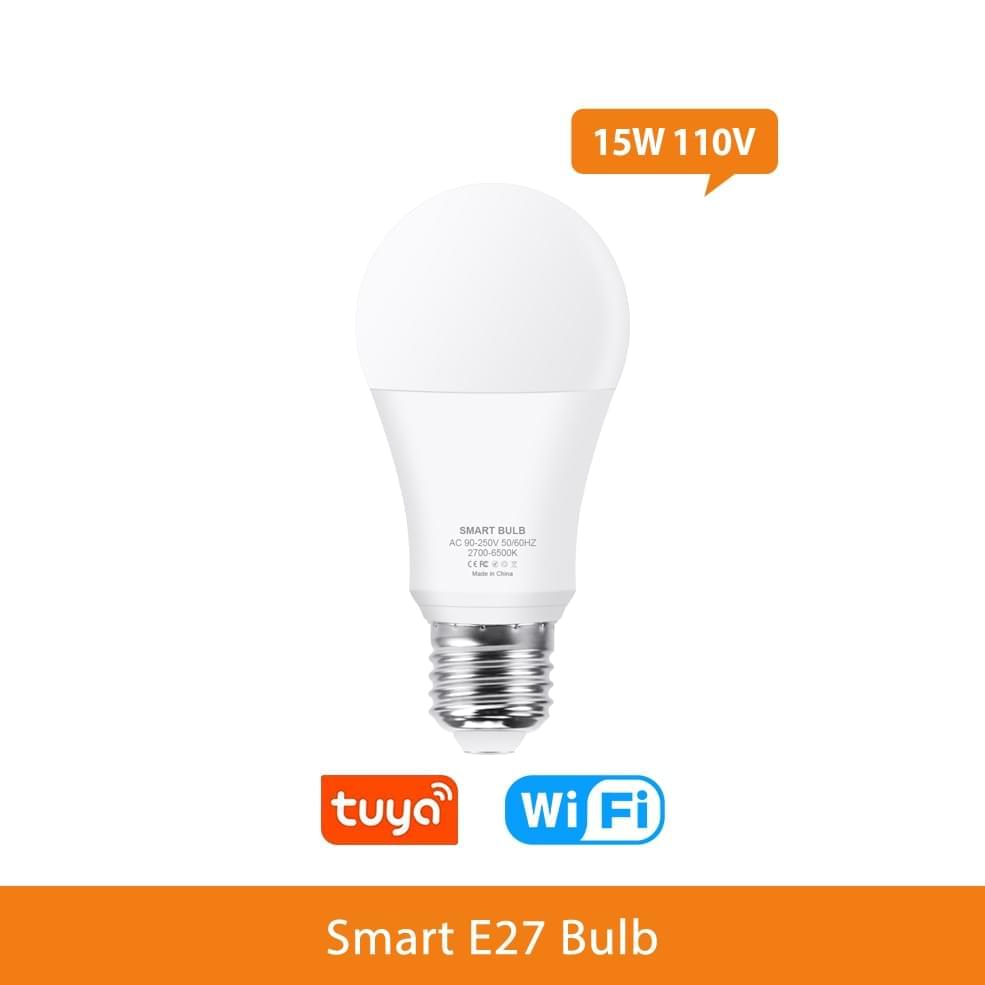 This product has no reviews yet.